Mon., Feb. 14, 2011, 3 p.m.
Steele's supporters propose $1m bond
Edgar Steele's new lawyers want him freed from jail before his murder-for-hire trial.
Steele's wife and alleged victim is prepared to "put all of her property on the line in order to obtain a bond for her husband," according to document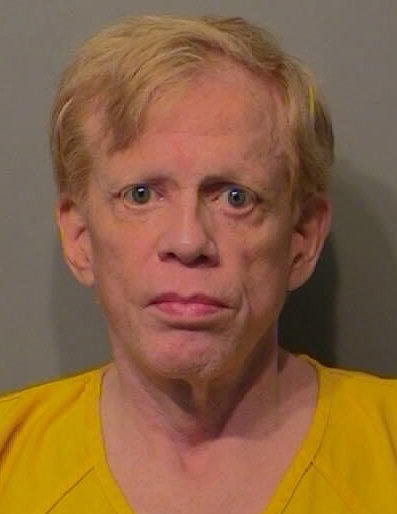 s filed in U.S. District Court.
The proposed $1 million bond would be covered by titles to the Steele's property and would be cosigned by Cyndi Steele, David Shelly, Jeff Miller and Allen Banks, according to a motion filed by Robert McAllister and Gary Amendola, who took over Edgar Steele's defense last week.
McAllister and Amendola say the evidence against their client, a UCLA law school graduate with no criminal record, is too weak to support keeping him in custody. They say the case depends on unreliable audio recordings and the word of the alleged hitman turned informant, Larry Fairfax, whom they describe as a petty criminal.
A hearing on the motion for bail is scheduled Wednesday in Coeur d'Alene. Stelele has been in jail since June, accused of hiring a hitman turned FBI informant to kill Cyndi Steele and her mother. His trial is set to begin in March.
He faces decades in prison under charges that include witness tampering for jailhouse phone calls he made to his wife after his arrest.
In the phone call (posted above), Steele urged her to tell federal authorities that the voice on the recording of the murder-plot discussion does not belong to him.
"No matter what you hear, no matter what you think, no matter what you feel, you have to say the following: 'No, that is not my husband's voice,' " Steele said. "Then, like a rhinoceros in the road, you have to stand your ground and refuse to say anything but that."
In the 15-page motion, Steele's lawyer say Cyndi Steele doubts the authenticity of the murder-plot discussion recording.
"She said that whenever there were discussions about the alleged plot she noticed changed in background noise and her husband's voice lost certain inflections that were very familiar to her," according to the motion. "She told FBI agent Suyak that the tapes were untrustworthy in her opinion."
In documents filed Feb. 7, McAllister and Amendola said they intend to "introduce expert evidence relating to a mental disease or defect bearing on his guilt and his lack of a knowing or intentional mental state."
"As of this time, no such notice has been filed by the Office of the Federal Public Defender for the Defendant," the lawyers wrote.
---
---