WEDNESDAY, FEB. 16, 2011, 10 A.M.
Strandberg to Bugbee: 'I have a wife'
Accused killer Cole K. Strandberg has done little during the two days he's spent in Judge Tari Etizen's co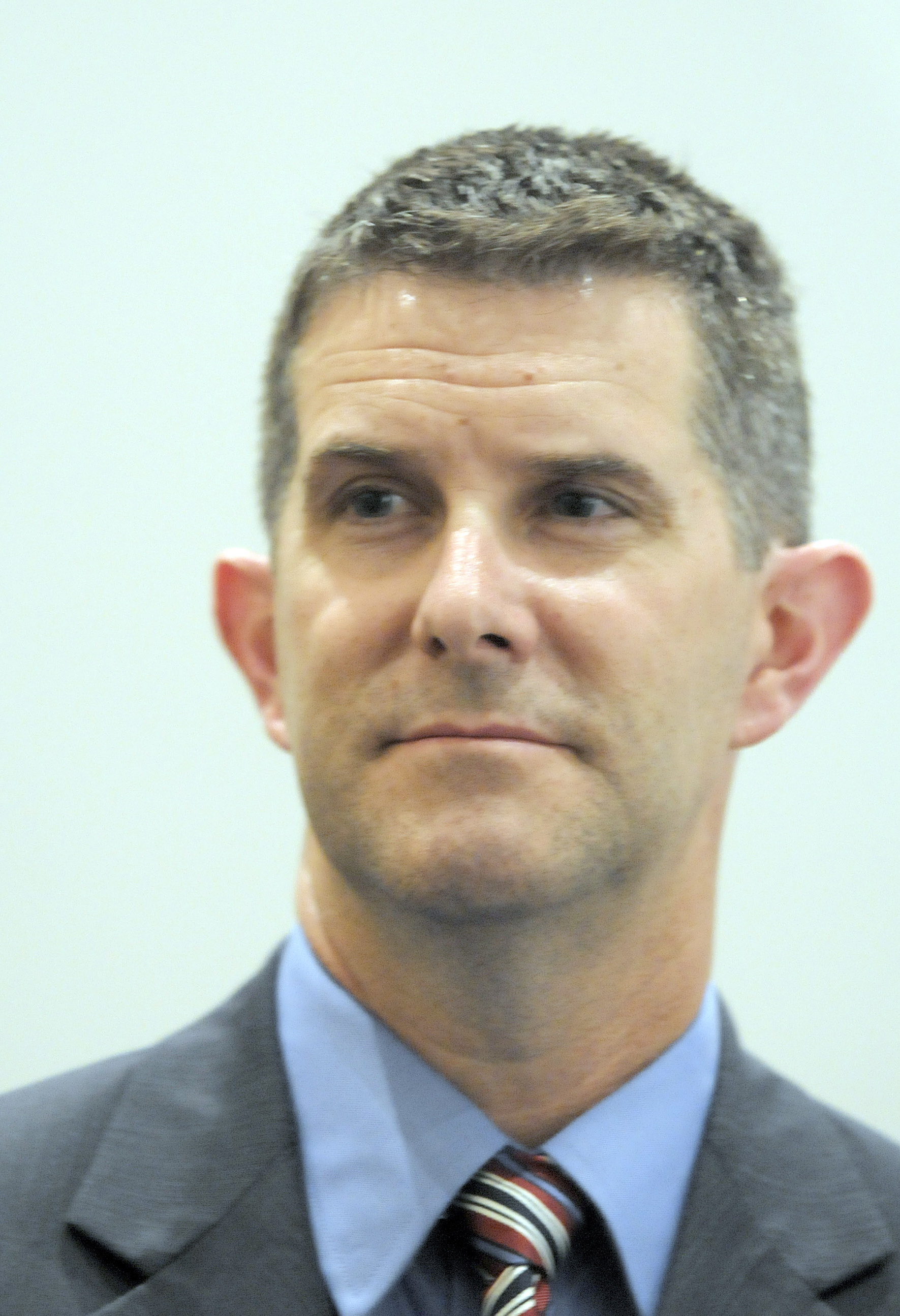 urtroom.
But on Monday, he made sure his marital status was clear.
After his lawyer, Chris Bugbee, (left) asked a neuropsychologist about discussions of Strandberg's mystical world and plans by the defendant's fictitious wife for a trip to Europe, Strandberg blurted out, "I have a wife, asshole."
It was another bizarre moment in a court hearing set to determine if Strandberg can stand trial for January 2008 crossbow slaying of Jennifer Bergeron, or if he should be found not guilty to be reason of insanity.
"He says he was married in Las Vegas Washington, so there are no records in this world," Dr. Craig Beaver testified on Monday. "He'll just go to another time or his wife will come get him and take him to Europe. So (the criminal charge) just doesn't matter."
Strandberg has his wrists bolted to the courtroom table and his legs bolted to his chair.
On Tuesday, he wore a face mask at Bugbee's request. Strandberg had spit in the lawyer's face at the end of Monday's hearing.
Strandberg is pictured up top on Tuesday.
Past coverage:
Feb. 26, 2010: Strandberg on cable TV: 'The horror is real'
Jan. 16, 2008: Strandberg's parents struggled to get him treatment
---
---