FRIDAY, FEB. 18, 2011, 5 P.M.
Sex offender faces child porn charges
A registered sex offender is accused of receiving child pornography over the Internet.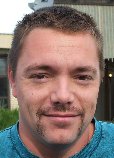 Andrew Vaughn Davis, 34, was arrested Thursday in Deer Park after a federal grand jury indicted him on charges of receipt of child pornography and possession of child pornography. The charges carry sentences of 15 to 40 years and 10 to 20 years in prison.
Davis is a level 2 sex offender after being convicted of two counts of third-degree child rape in Thurston County in 1998. He was sentenced to 41 months in prison.
The new charges allege he received child pornography over the Internet from Sept. 9, 2005, to Nov. 19, 2008, when investigators found more than 600 sexually explicit images of children on computers at his Deer Park home.
Davis is being held without bail at the Spokane County Jail.
---
---