Mon., Feb. 28, 2011, 1:30 p.m.
Fake cop probed after crash, drugging
Detectives are looking for other potential victims of a Spokane man accused of drugging a woman and falsely portraying himself as a Coeur d'Alene police officer to another.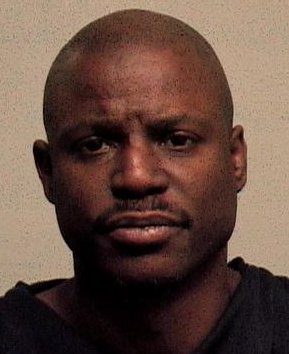 Terence M. Washington, 36, who is out of jail on bond, was first contacted by police after he rear ended another motorist at 16th Avenue and Progress Road on Feb. 7 and demanded to be taken to jail because he was drunk, the Spokane County Sheriff's Office said today. He provided a Florida driver's license that police say was suspended.
Police contacted the owner of the Mitsubishi Washington was driving, who told them Washington lived with her and that he had been sleeping all day "and felt very drowsy as if she had been drugged," according to a news release by Sgt. Dave Reagan. The woman said she was missing a bottle containing 13 Ambien tablets and gave police a cup of water from which she said Washington had forced her to drink.
A tow truck driver found an empty bottle of Ambien near the crash scene. Washington's passenger told police she'd met him on the dating website PlentyofFish.com and that he'd identified himself as a Coeur d'Alene police officer "who was in the process of being hired by the U.S. Marshal's Office," Reagan said.
Jail staff found 10 Ambien tablets in Washington's jacket. Toxicology tests showed traces of Ambien in the cup of water the Mitsubishi owner provided to police.
The woman said Washington recommended she get an Ambien prescription to help her sleep. She said she allowed Washington to stay one night at her home after meeting him at Oz Fitness and that he'd refused to leave.
Police booked the suspect on a fourth-degree assault charge after finding evidence that he'd beaten the woman, Reagan said. Washington also faces drunken driving and driving while suspended charges for the crash, and police are recommending he also be charged with delivery of a controlled substance for drugging the woman, Reagan said.
Detectives are concerned Washington may have drugged other women after claiming to be a police officer. They urge anyone who's had contact with him to call Detective Kirk Keyser at (509) 477-3786.
Washington posted $5,000 bond Feb. 9.
An arraignment scheduled for Feb. 16 was stricken because prosecutors haven't yet filed charges.
---
---