Mon., Feb. 28, 2011, 12:44 p.m.
Sex offender in child rape case arrested
A convicted sex offender accused of child rape is due in court this afternoon after being arrested over the weekend.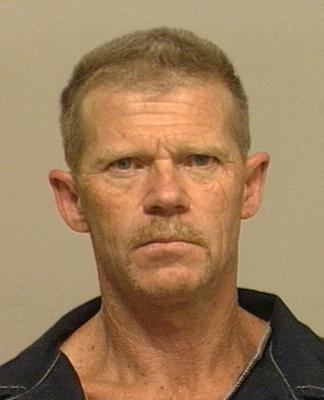 Glenn E. Sapp, 51, was booked into the Spokane County Jail Saturday at 4:26 p.m. He was arrested at a home on North Molter Road in Otis Orchards.
Authorities notified the public of Sapp's fugitive status on Friday after sheriff's detectives couldn't locate him.
Law enforcement began investigating Sapp Feb 9 after a man who bought a computer from Sapp said he found images and videos showing the sex offender sexually abusing a young girl.
Then on Feb. 20, a woman contacted police and said a camera memory card stolen from Sapp's apartment in the 10100 block of East Main contained sexually explicit videos and pictures of at least four young girls. The woman said she'd gotten the card form a man who claimed to have stolen the camera from Sapp. Police say the card contained 223 photos and 49 videos of a sexually explicit nature.
Sapp is a level 1 sex offender after being convicted in Chelan County in 1999 of child pornography possession after he photographed children in his neighborhood.
He's charged with first-degree child molestation, first-degree child rape, sexual exploitation of a minor and first-degree possession of depictions of a minor engaged in sexually explicit conduct.
---
---