By DAVE COLLINS, Associated Press
SPRINGFIELD, Mass. (AP) — Jurors in the trial of a former police chief watched video Thursday of an 8-year-old boy accidentally shooting himself to death with an Uzi submachine gun at a 2008 gun fair, a sight that prompted a collective gasp in the courtroom.

The video, taken by the boy's father, shows Christopher Bizilj, of A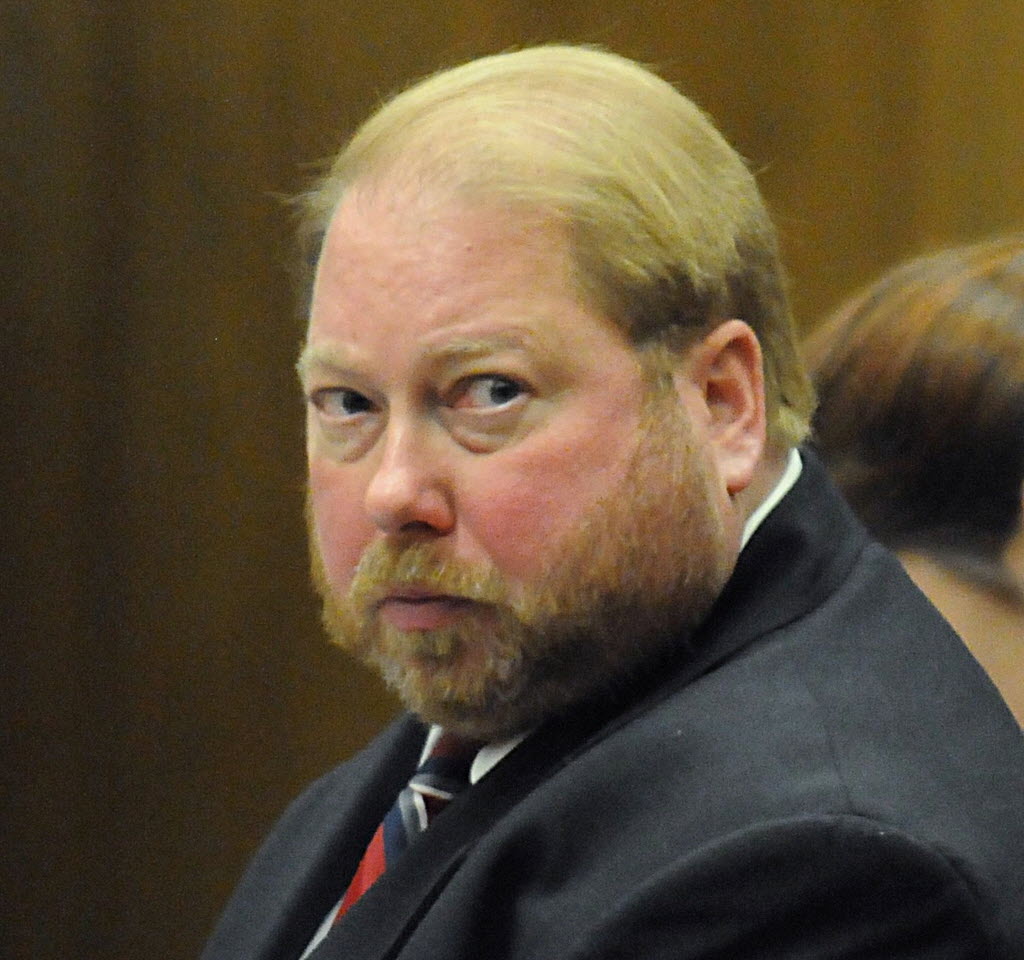 shford, Conn., shooting the 9 mm micro Uzi when the front of the weapon kicks back toward his head and part of the boy's skull appears to fly off.

Former Pelham, Mass., police Chief Edward Fleury, (right) whose company co-sponsored the gun fair at the Westfield Sportsman's Club, has pleaded not guilty to involuntary manslaughter and furnishing weapons to a minor. He's on trial in Hampden Superior Court in Springfield.

The boy's father, emergency room Dr. Charles Bizilj, testified Thursday that he videotaped Christopher with the micro Uzi, which jammed several times. He said he started and stopped videotaping several times as the gun jammed. At one point, he said he picked his camera up, looked toward the firing line and couldn't see Christopher.

"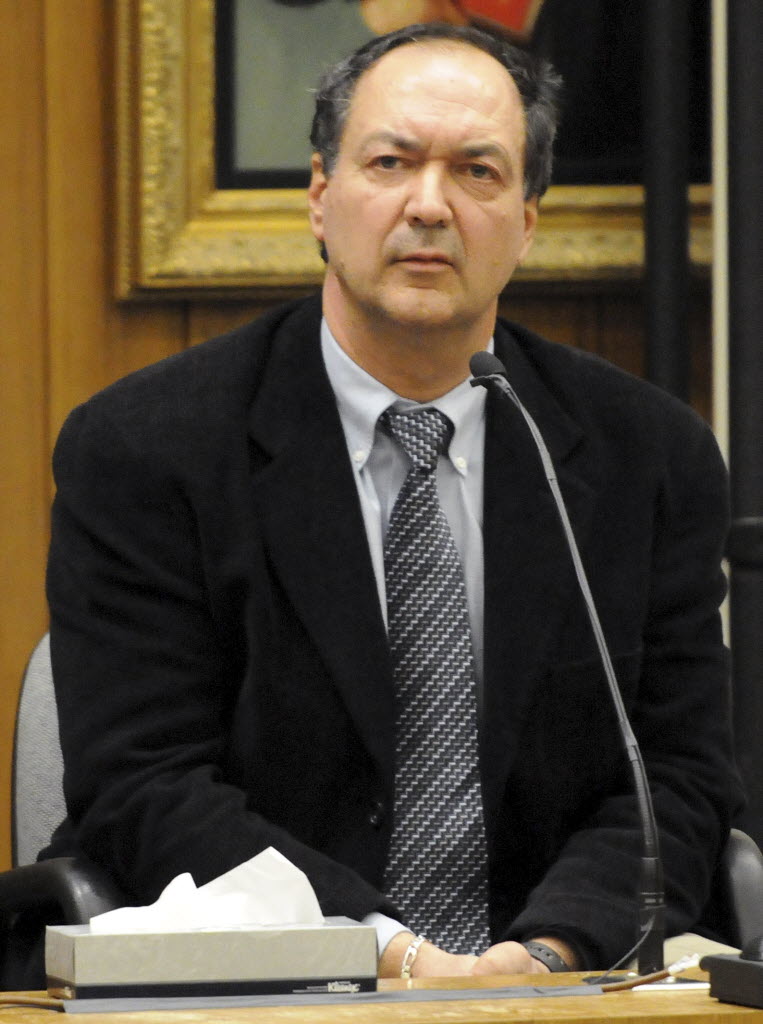 Chris was not in the viewfinder," Bizilj (left) testified calmly with no visible signs of emotion. "Chris was on the ground. I ran over to him. His eyes were open. I saw no reason for him to be on the ground. I tried to talk to him. He didn't respond. I put my hand behind his head to pick him up. … There was a large portion of his cranium missing."

Bizilj said he gave medical attention to Christopher until paramedics arrived.

Some relatives began to cry during the testimony, and several left the courtroom. They declined to comment earlier in the day.

Dr. Bizilj said his two young sons were excited about the gun fair, which he had first heard about months earlier at a Labor Day party and in talks with friends.

"This was a big event," Bizilj testified. "Christopher wore his special camo pants, camo shoes and a jacket with big pockets because he had been in the habit of collecting shells off the ground."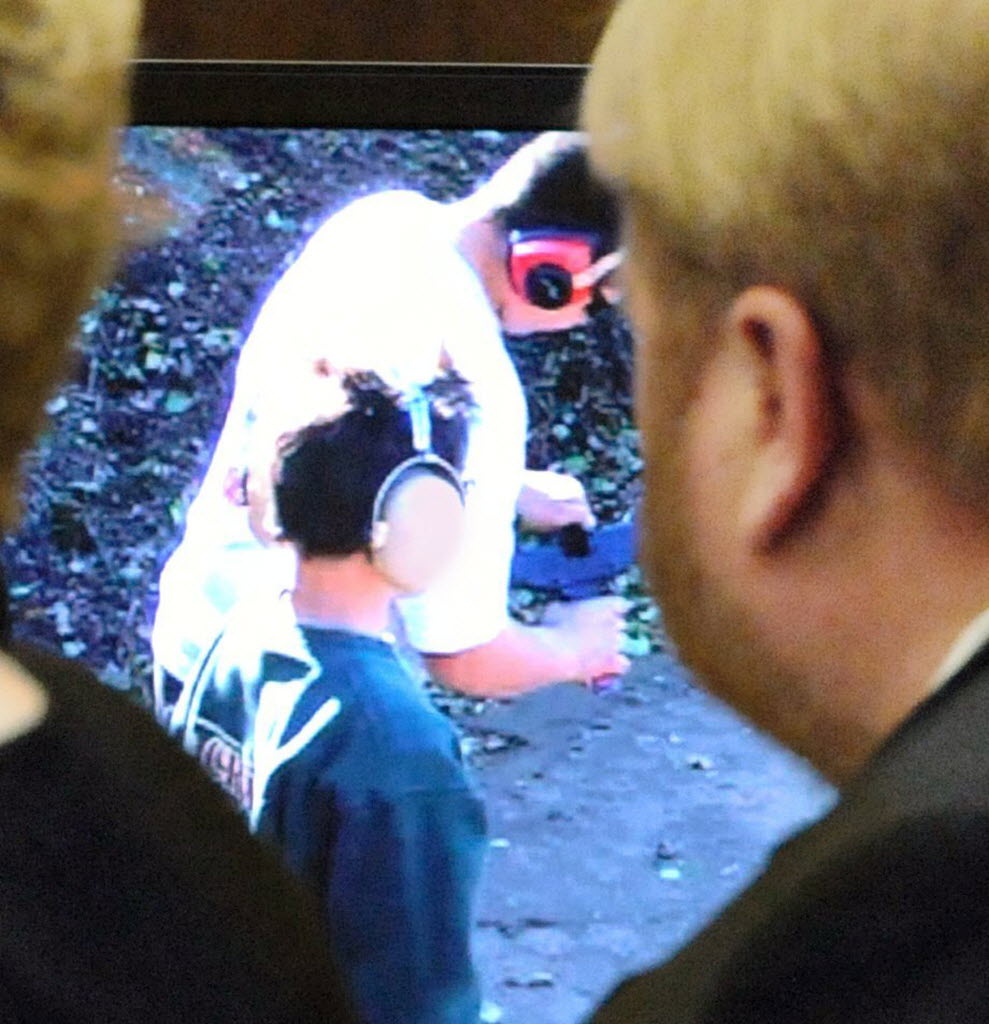 The doctor said his sons had used firearms but had never shot automatic weapons before the machine gun shoot in Westfield, about 10 miles west of Springfield.

Bizilj said he, his father-in-law and his older son Colin, then 11, fired a larger Uzi that they selected before they went shooting. He said the Uzi jammed when Colin was shooting it, and the range master picked out the micro Uzi.

Bizilj said Colin fired the micro Uzi. When he was done, Christopher stepped up to the firing line with the range master, who was next to the boy when the shooting happened.
Prosecutor William Bennett has said Christopher was too young to control the powerful weapon, which fires 1,200 rounds per minute. A now-retired state medical examiner (pictured below who performed an autopsy on Christopher testified that the boy died from a single bullet wound that caused major brain damage and bleeding.

Fleury's company, COPS Firearms & Training, co-sponsored the event with the Westfield Sportsman's Club. When asked by Bennett if he had thought about safety before the event, Bizilj said, "You can imagine this has gone through my head a thousand times."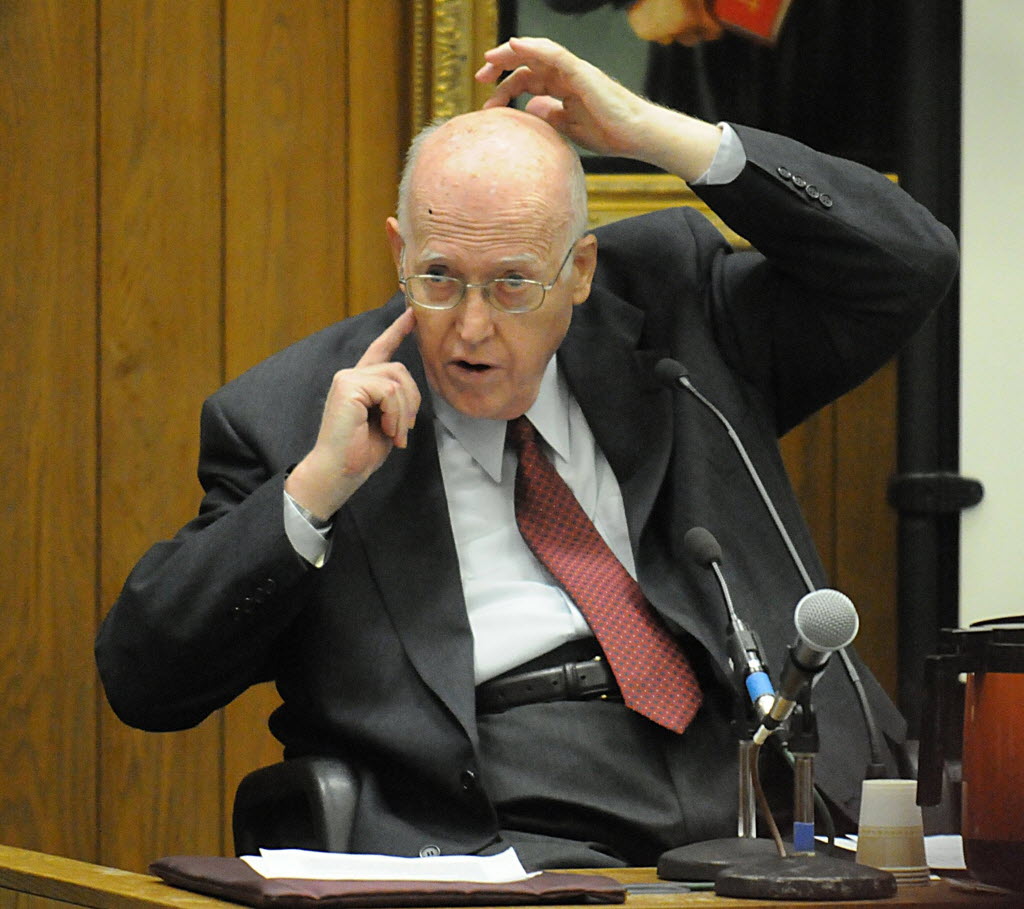 He said that from reading the flier for the machine gun shoot and talking with friends, he thought the event would be safe and well-supervised.

Bizilj acknowledged under cross-examination by Fleury's lawyer, Rosemary Scapicchio, that he signed a waiver at the Sportsman's Club before the shooting saying he was aware of the possible risks, including death, and absolved anyone of liability. He also acknowledged that he told reporters soon after the event that he believed it was a tragic accident but later decided to file a lawsuit.

The lawsuit was filed against the Westfield Sportsman's Club, Fleury and two other co-defendants for negligence. It was settled last month for about $700,000, but Fleury wasn't part of the settlement, Scapicchio said.

Bizilj said his family would use the money to set up a foundation for children's activities.

During opening statement Tuesday, Scapicchio said Fleury wasn't to blame for the boy's death and that much of the responsibility fell on Dr. Bizilj for allowing his son to shoot a dangerous weapon.

Prosecutors have said that Charles Bizilj was not charged because he was a layman and based his decision to allow his sons to fire the gun on information from others who should have known it was too dangerous.

Two men who supplied the machine guns for the event, Carl Giuffre and Domenico Spano, both of Connecticut, had conducted the same gun shoot at the Westfield club for seven years without incident. They have pleaded not guilty to involuntary manslaughter and are awaiting trial.