Thu., Jan. 13, 2011, 8 a.m.
Fuel theft sparks slush-filled police chase
A man suspected of stealing fuel from a Spokane gas station led police from two cities on a lengthy chase on slushy roads Wednesday before ramming a patrol car, officials said.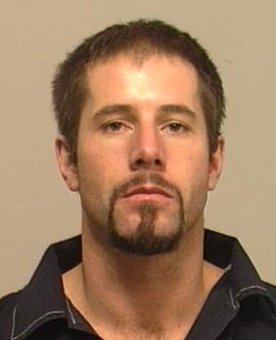 Police spotted Jacob S. Beck, 33, driving eastbound on Trent Avenue in a 1988 Mercury Cougar after reports of a driver stealing $54 in fuel from a station at 3030 E. Euclid Ave. about 3:40 p.m. Witnesses said Beck drove his car at a customer who tried to stop him, causing a gash on the man's hand, which led to a robbery charge.
Beck ran a red light at Fancher and Broadway and turned eastbound at Sprague at speeds of 50 mph in the 35 mph zone, police say, then allegedly rammed a patrol car driven by Spokane Valley police Officer Hal Whapeles, causing minor damage.
Police called off the chase because of heavy traffic and dangerous road conditions but soon found the Cougar abandoned at Appleway Chevrolet near Sprague and Dishman Road after 911 received several reports of the car driving recklessly.
Officers found Beck in a vacant lot near Sprague and Vista and booked him into jail on robbery, assault and eluding police charges.
Beck is on probation in Washington and has a non-extraditable burglary warrant out of California. He was a Crime Stoppers fugitive last summer when he was wanted by the Department of Corrections for escape from community custody.
He has previous convictions for vehicle theft, drug possession, burglary, theft, driving while suspended, forgery, making false statements, unlawful possession of firearms, possession of stolen property and probation violations, according to Crime Stoppers.
Anyone with information about Wednesday's incident is asked to call Crime Check at (509) 456-2233.
---
---