Fri., Jan. 21, 2011, 1 p.m.
Trial begins in fatal '09 motorcycle crash
Gary Keller remembers the crash that killed his wife and left him paralyzed: He said it started with a silver flash.
"I remember a big crash, and I remember flying through the air and hitting the ground, and I was in a lot of pain," Keller, 61, said Thursday in the opening day of a trial in Spokane County Superior Court for Jon A. Strine on charges of vehicular homicide and vehicular assault.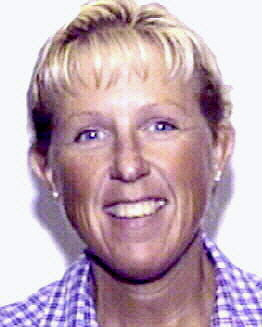 Prosecutors say Strine, a Spokane stockbroker, was drunk and speeding in his 2002 silver Mercedes when his car slammed into Keller and his wife, Lorri Keller, 48, (pictured) on their Yamaha motorcycle on June 2, 2009, at West Fourth Avenue and South Browne Street in Spokane. Both were wearing full-masked motorcycle helmets.
Carl Oreskovich, considered one of the region's premier defense attorneys, called the crash "a terrible, tragic, horrific accident" but said Strine made just a simple driving error just before the crash – a last-minute lane change – not a criminal act.
"Although this may have been a bad driving decision, it was an ordinary bad driving decision," Oreskovich said. "It wasn't a criminal bad driving decision."
Past coverage:
June 25, 2009: Driver sued over deadly wreck
June 4, 2009: School district on crash victim: 'Everybody just loved her'
---
---