Wed., Jan. 26, 2011, 6 p.m.
Sleepy juror removed from Strine trial
A juror was removed from a vehicular homicide trial today after falling asleep and telling a judge it was OK she'd missed testimony because she already knew the topic well.
"I was marginally OK until she volunteered the last part," said Superior Court Judge Tari Eitzen.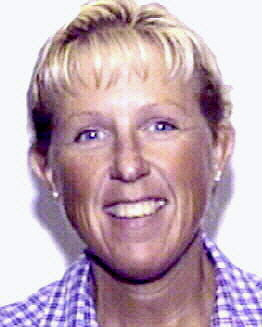 The woman told the judge she already understood phlebotomy after she was confronted about sleeping during testimony regarding the subject on Tuesday, the third day of trial for Jon A. Strine, who is charged with vehicular homicide and vehicular assault for a June 2, 2009, crash that killed Lorri Keller (pictured) and left her husband, Gary Keller, paralyzed.
The woman apologized repeatedly after Eitzen told her today that she could no longer serve on the jury because "every single juror has to have the same information."
"I feel really bad," said the woman, who appeared to be in her late 30s or early 40s.
One of three alternates, who have been present for the entire trial, took her place.
Deputy Prosecutor Mary Ann Brady didn't call for the woman's removal, but Strine's lawyer, Carl Oreskovich, said she shouldn't proceed with the trial.
"This is a case that has to be decided based upon evidence," he said.
The trial, which began with opening statements Thursday afternoon and continued Monday, has included testimony from Keller and several civilian witnesses who responded to the crash at Fourth and Browne.
The testimony from those witnesses was emotional, and preceded testimony from the lead crash investigator, Spokane police Cpl. Brad Hallock.
Other witnesses include Spokane County Medical Examiner Dr. John Howard, who conducted Lorri Keller's autopsy, and Dr. Paul Lin, who treated Gary Keller.
Today's witnesses included Hallock and Amanda Black from the state crime lab.
Black underwent extensive cross examination and admitted under questioning that the lab can't guarantee samples aren't contaminated. The point is key to Strine's defense.
Oreskovich said in his opening statement that he will present experts to refute a test that put Strine's blood-alcohol level at .20.
Oreskovich likely will begin calling witnesses Thursday afternoon. The case could be with the jury by the end of next week.
Past coverage:
Jan. 21, 2011: Husband recounts fatal crash
June 25, 2009: Driver sued over deadly wreck
June 4, 2009: School district on crash victim: 'Everybody just loved her'
---
---