Absconder in chase returns to prison
A Spokane man who triggered a weeks-long federal manhunt and a wild police chase in Montana is going back to federal prison.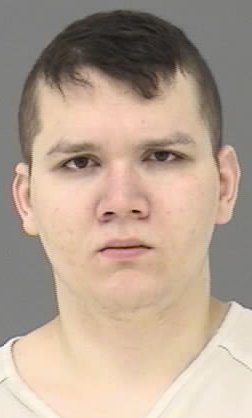 Anthony E. Burke, 23, was sentenced to a year in prison last week for escaping from a halfway house last spring. After he serves that sentence he's to return to Montana, where he's to serve four years in prison for criminal endangerment related to the April 2010 chase.
Burke, alias Garver, served three years in federal prison after police found him with 100 rounds of Russian ammunition at his family's Spokane-area home. He was prohibited from having the bullets because he'd been committed to a mental hospital as a teen.
Burke was to report to a work release center when released from prison, but he never showed up, triggering a search that ended with his arrest on July 31, 2009. He was sentenced to an additional seven months but later left a halfway house for an eye appointment and never returned.
A warrant for his arrest was issued the same day Burke led Montana law enforcement on an intense chase that included Burke driving the wrong way on Interstate 90, driving in reverse, sideswiping barriers and trial, smashing a guardrail. Police drew their guns on him "several times" before h e was arrested after trying to swim away in a creek, according to the U.S. Attorney's Office.
Burke has serious mental health issues and has threatened to kill public officials and cause mass casualties at public events, according to court documents. Documents portray Burke as a troubled man haunted by his stepfather's abuse and angry at authorities for calling him mentally ill.
Burke will be on probation for nine months after his release.
---
---