Mistrial after juror blasts defense lawyer
PORT ORCHARD, Wash. (AP) — A mistrial has been declared in a Kitsap County drug case after a juror was overheard expressing a desire to punch prominent Seattle defense attorney John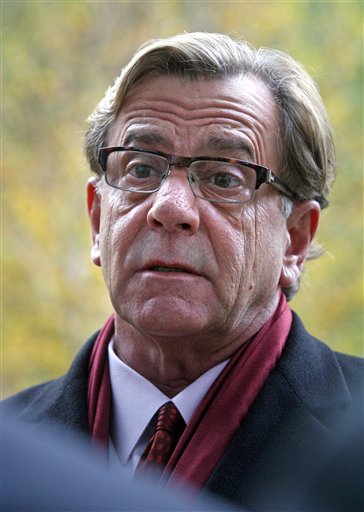 Henry Browne in the nose.
The Kitsap Sun reports that Browne, whose high-profile clients have included "Barefoot Bandit" Colton Harris-Moore, repeatedly sparred with Superior Court Judge Theodore Spearman during the trial.
Browne (pictured) reportedly ignored the judge's order that he keep his objections to a single word and was twice fined $500.
Browne said the judge's rulings in the case called his mental state into question.
By last week Browne refused to continue to participate in the trial in protest of Spearman's handling of the case. A mistrial was declared after a bailiff overheard a juror expressing a desire to punch the attorney.
Browne's client, Dominic Briceno, had been accused by county prosecutors of six drug-related felonies. Spearman ordered a fact-finding hearing concerning Browne's conduct for July 27.
---
---