Tue., July 12, 2011, 11:12 a.m.
SWAT nabs 1 of 2 robbery suspects
A Spokane man who went to prison for a fight with off-duty police officers is now wanted on robbery and kidnapping charges.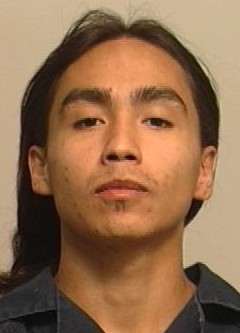 Crime Stoppers is offering a reward for tips that lead to the arrest of Kenneth J. Kheel, who is accused with Jarred T. Many, 22, of robbing two men at 1124 W. Nora Ave. on June 17.
Many was arrested at the home about 10:30 p.m. Monday by Spokane police SWAT team members and hostage negotiators. Police pumped tear gas into the home and found Anthony L. Haines, 24, hiding in the basement but not Kheel.
Haines was arrested on unrelated warrants; Kheel, 21, is still at large.
Police believe Many and Kheel escorted two men who showed up at the home to buy a ring last month, then pushed them to the floor and beat and pistol whipped them before holding them at gunpoint and stealing their money. The robbers also allegedly threatened to kill the victims if they called police, Officer Jennifer DeRuwe said in a news release. Spokane police major crimes Detective Neil Gallion developed information identifying Many and Kheel as suspects.
Anyone with information on Kheel's location is asked to call Crime Stoppers at (509) 327-5111.
Kheel was released from prison last September after being sentenced in June 2009 to two years in prison with credit for 143 days served for second-degree assault. He had been arrested in January 2009 after off-duty police Sgt. Brad Thoma suffered a minor stab wound during a confrontation with Kheel outside the Steam Plant Grill.
Thoma said Kheel and another man were harassing his fiancé, Spokane police Officer Amy Ross.
---
---