A fugitive targeted with tear gas in an unsuccessful SWAT team search on Monday was arrested early today in downtown Spokane.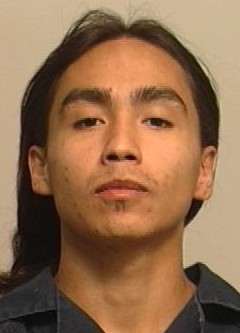 Kenneth J. Kheel, 21, (left) was arrested during a traffic stop by Spokane Sgt. Kurt Vigesaa near Riverside Avenue and Monroe Street just after midnight, police said.
Kheel and Jarred T. Many, 22, are accused robbing two men at gunpoint after they victims arranged to buy a ring from Many at 1124 W. Nora Ave. on June 17.
Many was arrested at the Nora Avenue home Monday buy Spokane police SWAT team members, but Kheel was not inside as police expected.
Now he's in jail awaiting his first appearance in Superior Court today on two counts of first-degree robbery and one count of first-degree kidnapping.
Kheel was released from prison last September after being sentenced in June 2009 to two years in prison with credit for 143 days served for second-degree assault. He had been arrested in January 2009 after off-duty police Sgt. Brad Thoma suffered a minor stab wound during a confrontation with Kheel in downtown Spokane.