Fri., July 15, 2011, 12:45 p.m.
Man in '94 Colville rape moves to Valley
A man who sexually assaulted a woman in front of her 4-year-old daughter in 1994 has moved to a new address in Spokane Valley.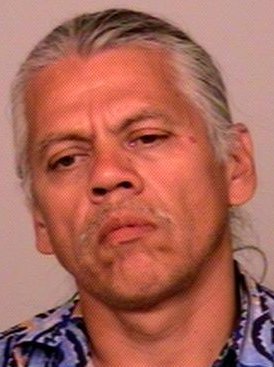 David Robert Rickard, 50, was released from prison in 2004 after serving nine years for first-degree burglary with sexual motivation.
Rickard recently moved to a home in the 7300 block of East Seventh Avenue in Spokane Valley, the Sheriff's Office announced today.
Rickard had a history of stalking women when he broke into a Colville woman's home in July 1994 and tried to rape her. Police say Rickard had stalked the woman.
At sentencing in 1995, the victim pleaded with a judge to give Rickard a longer sentence and described how the attack terrorized her young daughter and son. The woman suffered a partially detached tongue from the attack.
Rickard is a level 3 sex offender, the classification considered most likely to reoffend. He's been convicted of domestic violence assault, violation of a protection order, money launder, drug possession and domestic violence malicious mischief since his release.
He is not under Department of Corrections supervision and is not wanted by authorities; rather, the sheriff's office wants the public to be aware of his presence.
A registry of Spokane County sex offenders is available here.
---
---