Tue., July 19, 2011, 8 a.m.
2 men charged in series of fuel thefts
Two men have been charged with a series of fuel thefts that damaged Spokane-area businesses.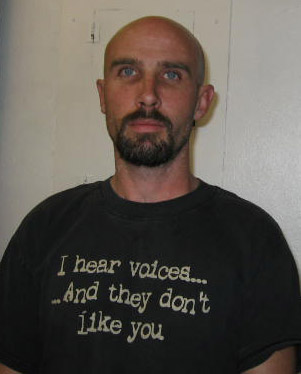 Richard Lee Trower, 38, (pictured) and David A. Sitton, 34, are accused of burglaries at industrial properties between October 2009 and January 2010 Trower is to be arraigned this week on five counts of second-degree burglary for alleged break-ins at Coast Crane, 3920 E. Boone Ave.; Crux, 16707 E. Euclid; Eljay Oil, 16009 E. Euclid; SMK Services, 3830 E. Boone; and Garco Construction, 4114 E. Broadway.
Sitton is charged with two counts of second-degree burglary for the Garco and SMK Services break ins. Both Trower and Sitton are charged with theft of a motor vehicle, second-degree theft and second-degree malicious mischief for allegedly stealing a truck from SMK Services on Oct. 12, 2009.
Trower faces an additional second-degree theft charge for allegedly stealing a fuel tank and 375 gallons of fuel from Coast Crane. Trower reportedly admitted to the burglaries in interviews with Spokane County sheriff's detectives last year.
Prosecutors filed charges this April, and Trower was arrested July 8. He remains in the Spokane County Jail. Sitton is wanted on a felony warrant after he didn't show up for a court hearing this month.
Trower also was arrested after a police chase last year.
---
---