Wed., July 20, 2011, 8 a.m.
Benewah County kept jail escape quiet
UPDATE: Wilkenson was arrested early Wednesday in Kootenai County. Read more here.
State authorities issued a warning that a convicted felon escaped Friday from Benewah County Jail after learning local officials failed to do so.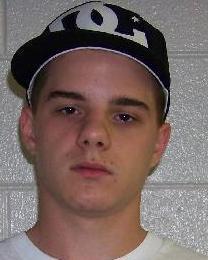 "Anytime someone is running from the law, we consider them to pose a measure of risk because they may be acting desperately and irrationally," said Jeff Ray, a spokesman for the Idaho Department of Correction. "You gotta hit the red button when these guys get loose."
Jesse John Wilkenson, also known as Jesse Brebner, is 20 and has brown hair and brown eyes. He is 5-foot-8, 146 pounds and has a medium complexion, a news release from the Idaho Department of Correction said Tuesday.
Wilkenson was sentenced Friday to a year-long retained jurisdiction program following a burglary conviction and a probation violation. Judges can retain jurisdiction over offenders during evaluation and treatment. If they complete the program successfully, offenders can be released on probation and avoid longer prison sentences, the release said.
Wilkenson escaped a few hours after the sentencing, the news release said.
Ray said Benewah County officials alerted the Department of Correction about the escape in the notes column of a form faxed to the state Monday that details when a prisoner can be transported.
As a felon, Wilkenson falls under the state's jurisdiction, Ray said.
"We didn't know about it until Monday and then it was buried," Ray said. "If it's an offender under our jurisdiction, we want to know if he's loose."
Benewah County Sheriff Robert Kirts did not return phone calls seeking comment.
Anyone with information about Wilkenson's whereabouts is asked to call local law enforcement.
---
---