Mon., July 25, 2011, 10 a.m.
Donations wanted for fatal fire victim
An account has been created to raise money for the family and funeral expenses of a 67-year-old woman killed in a fire at her northeast Spokane home last week.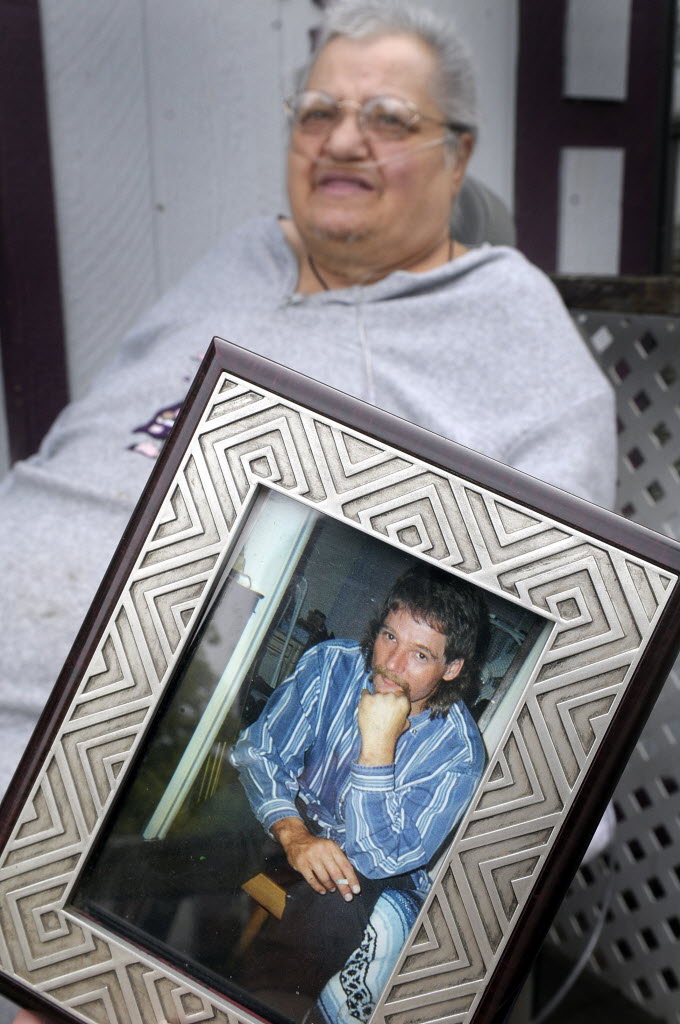 The fire at 4128 E. Princeton Ave. destroyed the home where Inez L. Williams lived.
Family members are hoping to raise funds to pay for Williams' memorial service and burial and for the clean up of the charred remains of Williams' home.
"Everything's for Grandma," said Melissa Hebert, 19.
Williams was an animal lover who knew tragedy well - her other son, Terry Palm, was killed in 2002 in a murder case that remains unsolved.
Williams is pictured in 2008 with a photo of Palm.
Fire officials say Williams died of smoke inhalation July 15 after her cigarette ignited her oxygen supply. Several pets, including at least two dogs, died in the fire.
Donations can be made at any Numerica Credit Union under the account "Memorial account for Inez Williams."
---
---