Tue., July 26, 2011, 6 p.m.
Man with 12+ felony cases sentenced
A man charged with more than 12 felonies within seven months is headed to prison for 10 years after a hearing recently in Spokane County Superior Court.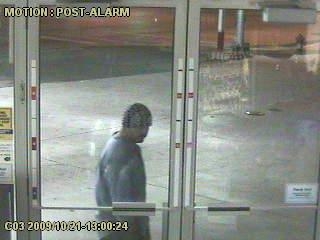 George W. Butrick, 33, still has not resolved a federal charge of felon in possession of a firearm but did resolve about a dozen cases last week when he pleaded guilty to second-degree theft, two counts of first-degree unlawful possession of a firearm, first-degree robbery, second-degree burglary and possession of a controlled substance.
He was ordered to pay $1,325 restitution and and serve 129 months in prison.
Butrick was arrested in fall 2009 after stealing an ATM from a convenience store but posted bail on about a dozen charges a couple months later. He was arrested again in February after threatening a bail bondmen at gunpoint, and he was also charged in a violent home-invasion robbery that targeted a woman with a safe full of cash in January.
Police say Butrick worked with Ronald Foreman, who has been charged with leading organized crime.
---
---