Thu., June 2, 2011, 1:15 p.m.
'Barefoot Bandit' injures ankle in jail
SEATTLE (AP) — The man accused of being the Barefoot Bandit injured an ankle while playing volleyball at the Federal Detention Center in SeaTac.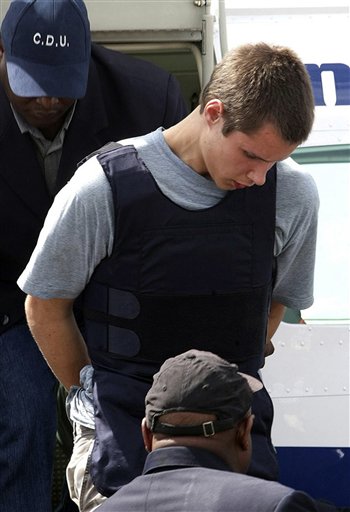 Attorney Emma Scanlan told The Seattle Times today that Colton Harris-Moore is on crutches.
The 20-year-old from Camano Island is accused of a crime spree that stretched from Puget Sound to the Caribbean, including burglaries, and boat and airplane thefts.
He earned the nickname because he allegedly committed some of the crimes while barefoot.
Harris-Moore was arrested on July 11 in the Bahamas and is awaiting trial on six federal charges and more than 30 state felonies. One of the federal charges accuses him of stealing a plane from a Bonners Ferry hangar.
Attorney John Henry Browne says a plea deal is in the works.
---
---