LOLO, Mont. (AP) — A practiced survivalist and former militia leader whose mother said he slipped into paranoia after repeated run-ins with Montana law enforcement eluded authorities se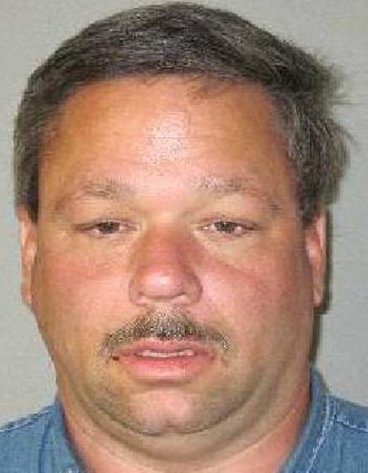 arching for him Tuesday in a remote mountain range near the Idaho border.
As the hunt for 47-year-old ex-convict David Burgert carried into its third day, court documents and interviews with law enforcement officials painted a picture of a well-armed "bully" who became convinced a decade ago that authorities were out to get him.
Burgert is being sought for attempted homicide and probation violations after allegedly firing a handgun at two Missoula County sheriff's deputies during a confrontation Sunday about 25 miles west of Missoula.

As the leader of the since-disbanded "Project 7" militia in northwest Montana, Burgert was convicted in 2003 of illegally possessing a machine gun and sentenced to federal prison. He was released last year.

Prior to his arrest in that case, Burgert eluded authorities by staging his death along the Flathead River and then retreating to a secluded forest encampment near Kalispell. He was caught about a month later following an hours-long, armed standoff in the forest, authorities said.

His latest escapade bears similar hallmarks: Caches of weapons, food and gear believed to be Burgert's have been found in the woods in the search area, and authorities said he appears to have planned the attack on the deputies.

No one was hurt in Sunday's exchange of gunfire.

In a 2007 letter to the federal judge overseeing his illegal weapons case, Burgert's mother, Phyllis Richards, pleaded for a reduction in Burgert's prison sentence based partly on his history of mental health problems. Richards said her son suffered from post-traumatic stress disorder and became paranoid after he came under the watch of authorities.

"He was so scared for his own life he was doing all he could just (to) go to the mountains to live and to survive," Richards wrote of her son's activities leading up to his arrest. "I saw fear in Dave I never saw before. … From that time on he was obsessed with things going on in the world and was so very paranoid."
Read the rest of the Associated Press story by clicking the link below.

The ground hunt for Burgert was scaled back Tuesday after authorities failed to find him in a drainage where it was thought he had taken refuge.

Missoula County Undersheriff Mike Dominick said agents would keep searching a 50-square-mile area centered on the Lolo National Forest, about 25 miles west of Missoula.

Dominick said Burgert could have escaped the area — possibly in a tan Jeep Cherokee that Burgert owns — but authorities have been unable to find the vehicle. Idaho authorities, too, were on the lookout.

"The area is so large we've expanded it out from a ground search to more of a road search," Dominick said. "We don't know if he's still there. We're speaking to as many people that know him as we can, trying to develop investigative leads."

Burgert is 6 feet 2 inches tall, weighs 230 pounds, and has brown eyes and brown hair. He was last seen wearing a bluish shirt and a fanny pack and is believed to be armed with a handgun and possibly a rifle. Authorities believe he had been living out of a vehicle in the area.

The militia he once led was accused last decade of plotting to assassinate local officials and overthrow the federal government. It was named for the number "7'' on Flathead County license plates in Montana.

Burgert was never charged in an assassination plot. He reached an agreement with prosecutors in 2003, pleading guilty to federal weapons charges including possession of a machine gun. Four other members of Project 7 pleaded guilty in the case and received lesser sentences.

While in prison, Burgert filed at least one lawsuit against law enforcement and other officials in the Kalispell area claiming he was physically abused and denied medications while in jail. He acted as his own attorney and lost the suit in federal court.

Burgert was released from prison in March 2010 after serving eight years. He was barred from possessing firearms as a condition of his release, Chief Deputy U.S. Marshal Rod Ostermilller said.

The shift in the manhunt came as federal officials said they had obtained arrest warrants over Burgert's alleged probation violations.

Authorities have been contacting Burgert's former associates in case he attempts to return to Kalispell, his former home, Flathead County Sheriff Chuck Curry said Tuesday. Curry was in charge of the Flathead SWAT team during the February 2002 hunt for Burgert.

In January of that year Burgert staged his death along the Kalispell River to escape a pending warrant for his arrest, Curry said.

When officers later pulled over a vehicle Burgert was driving with his girlfriend as a passenger, Burgert bailed out and ran through the woods, Curry said. That sparked an all-night chase that ended the next morning with Burgert cornered and holding a gun to his head.

After a standoff of several hours, Burgert surrendered, Curry said.

"I could best describe him as a bully," Curry said. "He's one of those people you're constantly dealing with — confrontations with law enforcement, confrontations with neighbors."

Former neighbor Robert Bray of Kalispell recalled regular gatherings of men at Burgert's house in the years leading up to his arrest. Bray said he knew nothing of any militia activity, but he harbored a dislike for Burgert because of what Bray described as his confrontational demeanor.

"He's just really forward and aggressive, and he comes at you," Bray said. "I just didn't like him."