Fri., June 17, 2011, 2 p.m.
From 'Baby Ryan' fame to disbarment
The Washington Supreme Court disbarred a prominent Spokane attorney Thursday after his client complained the lawyer charged him $25,000 to settle a minor dispute over the lease price of a car.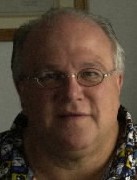 The high court ruled unanimously to uphold the disbarment of Russell Van Camp, who has represented National Right to Life advocates and anti-abortion activists throughout the West. The court said he misled his client about the nature of the $25,000 fee and didn't follow through with the client's desire to quickly settle the case.
Read the rest of Tom Clouses's story here.
Van Camp (pictured in 2004) gained national attention in 1994 when he took on the case of a baby born with dead kidneys, possible brain damage and other health problems. Doctors tried to withhold lifesaving dialysis and persuaded the family to let the baby die, but they hired Van Camp instead, and the case gained national media attention.
A 1994 Spokesman-Review profile of Van Camp described him as not being known in Spokane legal circles for his legal mind, rather "Van Camp relies on his people skills."
"I have maximized the average intelligence I have," he said at the time. "A good trial lawyer's an actor upon the stage. I'm just a glorified vacuum cleaner salesman."
In response to discipline by the Washignton State Bar Association, Van Camp said in 1994 that the association and other attorney were cliquish, jealous of his practice and bitter about losing to him.
A Pat Robertson delegate to the 1988 Republican National Convention, Van Camp said he also believes he's unpopular because he's one of the country's few Christians who have made lawyering a success.
"I make no apologies for the person I am. I yam what I yam," Van Camp says in a bad Popeye impression. "I'm winning and making money."
Read the full profile from December 1994 here.
---
---