Fri., June 17, 2011, 4:14 p.m.
Cop killer's driver gets 420 years
TACOMA — The getaway driver in the coffee shop shooting deaths of four Lakewood police officers, Dorcus Allen, was sentenced today in Tacoma to 420 years in prison.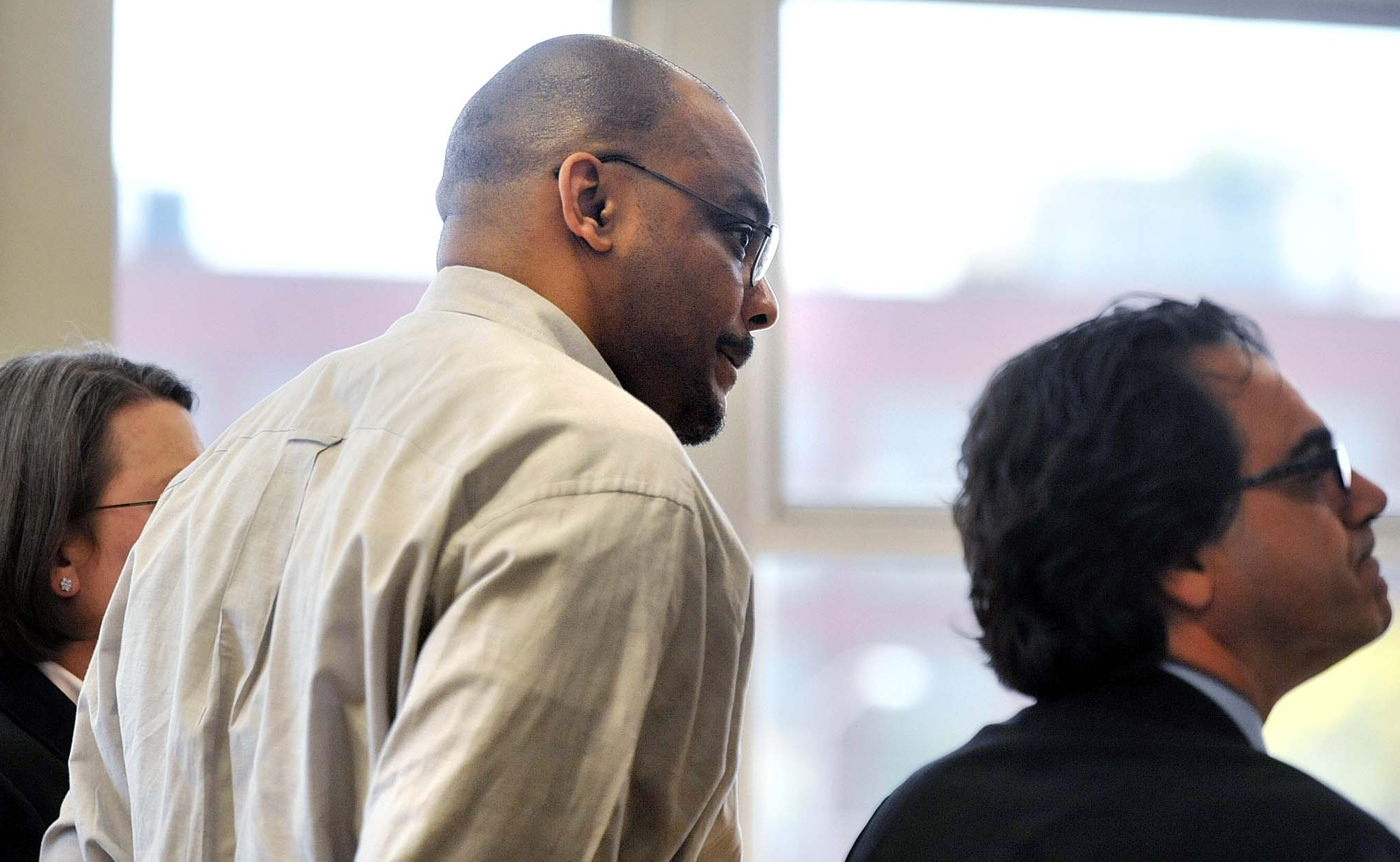 The News Tribune reports that during the sentencing the 42-year-old Arkansas native (pictured in May) maintained his innocence. His defense attorneys vowed to immediately appeal.

A jury convicted Allen in May of being an accomplice to four counts of first-degree murder.

Prosecutors say Allen drove Maurice Clemmons to and from the Parkland coffee shop on Nov. 29, 2009, when Clemmons gunned down officers Greg Richards, 42, Tina Griswold, 40, Ronald Owens, 37, and Sgt. Mark Renninger, 39 (pictured above, left to right). Griswold's sister works for the Spokane Police Department, and her parents live in North Idaho.

Clemmons was killed two days later in a confrontation with a Seattle police officer.

Before the sentencing began, Allen's defense attorneys argued their client should receive a new trial. They filed paperwork on May 31 arguing that prosecutorial and juror misconduct cost their client a fair trial. Prosecutors have countered in court paperwork that the trial was fair.
Feb. 9: Deputies saw Clemmons before Lakewood murders
Jan. 14: 3 sentenced in Lakewood police murders
---
---