Mon., June 20, 2011, 12:30 p.m.
Spokane man dies of trauma in Missoula
MISSOULA, Mont. (AP) — Police are investigating the death of a Spokane man who was found unconscious with severe head trauma outside the Elks Club in Missoula.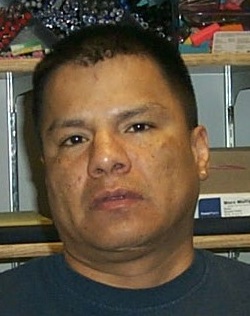 KECI-TV reports 41-year-old Angelo Lorenzo Fuentes (pictured in 2003) died Sunday.

Lt. Richard Sepper tells the Missoulian the injured man was found at about 12:10 a.m. Saturday and taken to St. Patrick Hospital. It is unknown if his injuries were accidental or if he was beaten.

He was on life support until early Sunday when the Missoula County coroner pronounced him dead.

Police say they believe Fuentes had attended a concert at the Elks Club on Friday evening.
Fuentes was quoted in this 2003 article about his nephew being sentenced for the shooting death of a young man during a drug deal.
---
---