WEDNESDAY, JUNE 22, 2011, 8 A.M.
Bad Hair Bandit on FBI's wanted list
SEATTLE — A Washington bank robber known for wearing a variety of unattractive wigs is featured in a new wanted poster on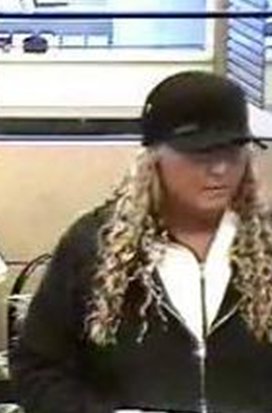 the FBI website.
The "Bad Hair Bandit" is the first bank robber from the FBI's Seattle division to appear on the national website in many years, FBI spokeswoman Ayn Sandalo Dietrich said.
The FBI is hoping to get some help from the public in capturing the woman who has committed or attempted at least 16 bank robberies in the Puget Sound area, Ellensburg and Spokane since December 2010.
She is believed to have robbed a bank in Moses Lake earlier this month and may have robbed two banks in Spokane last summer before the spree began in western Washington.
The website features a gallery of 18 surveillance photos of the "Bad Hair Bandit" in various wigs. Many are featured above.
A reward totaling $10,000 is being offered for information leading to the arrest of and charges against the bank robber.
---
---