Thu., June 30, 2011, 2:30 p.m.
Deputies in fatal highway pursuit ID'd
Investigators have released the names of the law enforcement officials involved in the pursuit that ended with a diabetic man dying in a head-on crash with a semi truck.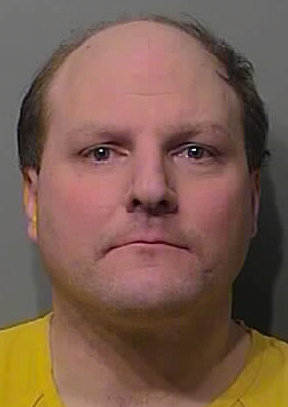 Deputies Jennifer Wrotenbery and Mike Northway were in separate patrol cars when they saw Daniel J. Marinovich, 50, (pictured) driving southbound on Highway 395 at Half Moon Road after receiving reports of an erratic driver in a red Ford Taurus.
Washington State Patrol Trooper Terry VanWeerdhuizen deployed spike strips near Hatch Road hoping to stop Marinovich, but Marinovich continued for about a mile on a flat tire before crossing into the northbound lane and hitting the truck.
Friends believe Marinovich may have suffered a diabetic reaction. A multi-agency team has finished reviewing statements from Wrotenbery, Northway and VanWeerdhuizen but has not yet concluded the investigation.
Investigators believe Marinovich was traveling between 60 and 80 mph as he abruptly swerved, slowed and accelerated during the pursuit.
Wrotenbery and Northway first activated their patrol lights, then their sirens before Wrotenbery used her public announcement system to demand Marinovich pull over. She tried to position her car to stop Marinovich's by hitting the bumper, but his erratic driving led her to believe the "PIT" maneuver wouldn't be safe.
"Both deputies stated they thought he would slow down as his tires went flat," according to a news release. "This would have allowed the deputies to use the PIT maneuver to end the pursuit safely. "
Wrotenbery said Marinovich appeared to swerve into the path of the semi truck. He was pronounced dead at the scene.
---
---