Fri., March 18, 2011, 2 p.m.
Verdict a blow to booming pot shops
Local marijuana dispensaries hoping to earn Spokane the nickname 'Spokansterdam' may be considering a vacation.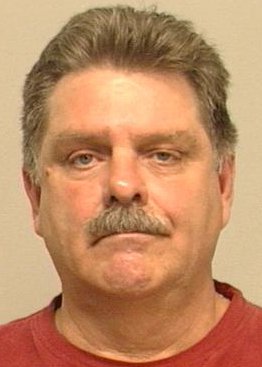 Jurors on Thursday convicted dispensary owner Scott Q. Shupe (pictured) of possession, delivery and manufacture of a controlled substance for his work at Change, the first commercial dispensary raided in Spokane.
Marijuana advocates and law enforcement were awaiting the outcome of the trial as the number of dispensaries has skyrocketed since Shupe's arrest.
Shupe's lawyer, Frank Cikutovich, had said he "kind of" hoped Shupe lost so he could take the case to the Court of Appeals "to get a ruling on what the law means."
Change co-owner Christopher P. Stevens was called as a witness for the prosecution but testified that Shupe never sold marijuana to more than one patient at a time and always kept receipts.
To avoid the debate over the meaning of the "at any one time" law, some dispensaries requires patients to sign a form appointing the dispensary as caregiver, then sign a form relinquishing them from caregiver duties after they receive the product because the law doesn't specify how long someone can be a caretaker.
Spokane police testified that Shupe was extremely upset when he was arrested in September 2009.
"He basically started yelling that he wasn't a criminal," said Detective Larry Bowman. "He yelled that the President of the United States smokes marijuana, that the U.S. Attorney General doesn't prosecute marijuana cases. He also stated that we were all stupid, stupid bastards; using the f-word a lot...It was very difficult to calm him down."
Soon, Shupe "again began yelling that the president smokes marijuana, and he was going to sue all of us," Bowman said. Cikutovich pointed out that while Shupe was upset, he did not resist arrest.
Cikutovich's law partner, Pat Stiley, said any prospective jurors who indicated they supported the legalization of marijuana were eliminated from the pool at Shupe's trial.
Shupe is to be sentenced April 12. He still faces felony drug charges in Oregon after he was arrested during a traffic stop with 4 pounds of marijuana and more than $18,000.
---
---