Wed., March 23, 2011, 8 a.m.
Man sentenced for '09 robbery spree
A 23-year-old man who participated in an armed robbery spree was sentenced Tuesday to 3 1/2 years in prison.
Nathan J. Molina received 43 months in prison for second-degree robbery, according to court records. That will be served at the same time as 51-month sentence for first-degree robbery handed down on March 4.
His acc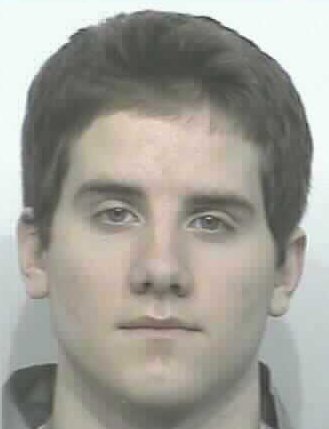 omplice, Daniel I. Neace, is serving 14 years in prison for robbery, assault and unlawful imprisonment. (Neace is pictured.)
The two were arrested July 27, 2009, after Neace, wearing a fake beard, robbed Check into Cash, 555 E. Francis Ave., while his roommate, Michael J. Anderson, distracted the clerk.
Police found Molina sitting in a parked car registered to Neace's father a few block from the cash store. Molina and Neace had portable talk radios tuned to the same channel, according to police.
Neace is in custody at the Airway Heights Corrections Center. Molina had been free on bond but was booked into Spokane County Jail after his first sentencing March 4. He's now awaiting transport to prison.
---
---