Fri., March 25, 2011, 1 p.m.
Court: Zehm's innocence not admissible
A jury likely will not learn that Otto Zehm was innocent of a crime when he was confronted by a Spokane police officer in a fatal encounter five years ago, federal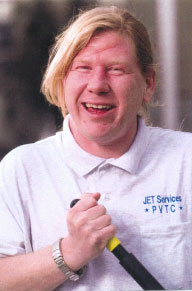 appeals court judges ruled Thursday.
The 9th U.S. Circuit Court of Appeals supported a decision by U.S. District Court Judge Fred Van Sickle to exclude from the trial of Officer Karl F. Thompson Jr. the evidence that Zehm had not committed a crime prior to the incident on March 18, 2006.
Carl Oreskovich, one of the attorneys defending Thompson against the felony charges of excessive force and lying to investigators, said he was "obviously" pleased with the decision.
Read Tom Clouse's full story here.
---
---