After nearly two decades, Spokane County sheriff's detectives solved a case that had long gone cold: the shooting death of a Spokane Valley business owner that shocked the community.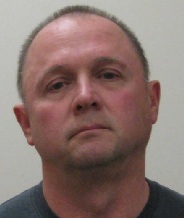 Patrick Kevin Gibson, 58, was arrested for first-degree murder about 6:50 a.m. Wednesday in Stanwood, Wash. in connection with the slaying of Brian Cole, then 48, who owned Cole's Traditions in Oak, a furniture store on East Sprague Avenue.
DNA linked Gibson to the Nov. 7, 1992, shooting; he will be transported to Spokane sometime in the next week, according to the sheriff's office.
"Detectives worked the case extensively," Sheriff's spokesman Sgt. Dave Reagan said of the slaying, which was featured on "America's Most Wanted" in January 1993. "Still, no suspect was developed."