Wed., May 11, 2011, 5:29 p.m.
Suspect in '92 murder returns to Spokane
A longtime felon and convicted armed robber is back in Spokane on a first-degree murder ch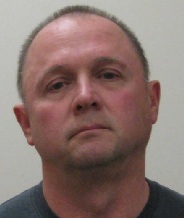 arge for the 1992 shooting death of a furniture store owner.
Patrick K. Gibson, who will be 59 in a week, did not contest the $1 million bond request from prosecutors today in Spokane County Superior Court, which Judge Michael Price granted.
Gibson was booked into Spokane County Jail Tuesday at 3:24 p.m. after he was arrested May 4 at his home in Stanwood, Wash., where he was registered as a level 3 sex offender.
Gibson has convictions in Oregon, Nevada and California for kidnapping, rape, robbery and bank robbery.
DNA from a fake beard worn during the Nov. 7, 1992., robbery and shooting at Cole's Traditions in Oak connected him to the crime.
Prosecutors have sealed the probable cause affidavit that supports a first-degree murder charge against Gibson. Gibson is to be arraigned May 24.
Past coverage:
May 4: Suspect arrested in '92 murder of furniture store owner
---
---