THURSDAY, MAY 12, 2011, 2:30 P.M.
Tips sought on robbery victim, suspect
UPDATE: Vanscoik and Dahlen were booked into jail on May 13.
Crime Stoppers is offering a reward for tips that help arrest both the victim and suspect in a home-invasion robbery that occurred one year ago Wednesday.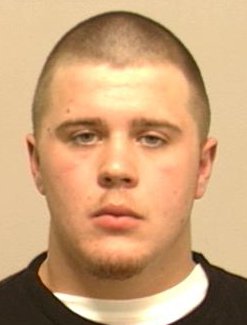 Aaron T. Vanscoik, 19, (left) pleaded guilty to residential burglary, second-degree assault and second-degree robbery in a plea agreement that calls for prosecutors to recommend an exceptionally low sentence of credit for time served.
Vanscoik is to testify truthfully about the incident, including the roles of Levi Ehli and Brittany Cesario, according to the agreement.
Ehli and Cesario are the only suspects who haven't resolved their charges in the case, which began when several people assaulted William Hans Dahlen, 52, in his home at 2922 E. Providence Ave. on May 11, 2010.
Vanscoik was allowed to leave jail after his plea agreement, but an arrest
warrant was issued May 5 after he failed to maintain curfew and check in with the court as required.
Crime Stoppers also is offering a reward for tips that help arrest Dahlen (right), who's wanted on a material witness warrant to ensure his appearance at trial. Cesario's is set to begin May 23; Ehli's is scheduled for June 6.
Dahlen is the ex-boyfriend of Lisa Jo Wareham, who told police she recruited Ehli (her son) and others to give Dahlen "a taste of his own bulls**t," according to an affidavit.
"She said that no one was supposed to get hurt except "maybe a broken kneecap was OK," according to the affidavit.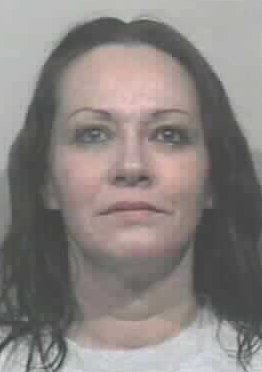 Wareham (left) was sentenced to 92 months in prison in March after pleading guilty to first-degree burglary, second-degree assault, second-degree robbery and first-degree theft.
Co-defendant Braiden M. Conner was sentenced to 51 months in prison after pleading guilty to burglary and assault charges; Tony A. Darling was sentenced to 30 years in prison in another case in which Vanscoik was a witness. Darling's sentencing was a plea deal to avoid a three-strikes life-in-prison sentence.
Vanscoik, 5-foot-7 and 200 pounds, last gave a home address in the 3900 block of East Eighth Avenue.
Dahlen, 5-foot-5 and 200 pounds, last gave an address in the 1800 block of East Rockwell Avenue.
Anyone with information on their current locations is asked to call at 1-800-222-TIPS or submit tips online. Tipsters don't have to leave their name to collect a reward but should leave a code name or number.
---
---