Fri., May 13, 2011, 4 p.m.
Traffic stop leads to meth, stolen car
A man who escaped from a Hoopfest jail work crew last summer was arrested again this morning with a stolen car.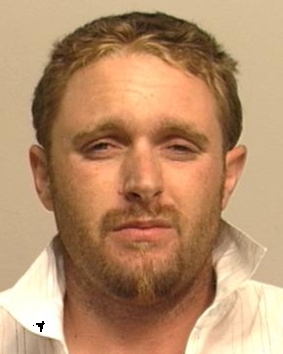 Gary J. Todd, 29, was stopped near North Pines Road and East Grace Avenue just after midnight for driving a Honda with an inoperable headlight. Police determined the car was stolen and also had stolen license plates, Sgt. Dave Reagan said in a news release.
Todd's drivers license was suspended, and officers found a shaved key in the Honda's ignition, as well as stolen and forged checks in Todd's backpack, Reagan said.
Officers also found methamphetamine and paraphernalia in the car, which they believe Todd had been living in since its theft on May 9.
A female passenger was not arrested, but Todd was booked into jail for possession of a stolen motor vehicle, possession of methamphetamine, unlawful possession of an access device (forged check), possession of motor vehicle theft device (shaved keys), third-degree possession of stolen property (stolen license plates on car), and second-degree driving while license suspended.
Todd was arrested with another stolen vehicle last July after escaping from an inmate work crew at Hoopfest while incarcerated for drunken driving. He pleaded guilty to second-degree escape and second-degree taking a motor vehicle without permission and was credited for time served in jail.
His arrest early today occurred about three hours after another man was arrested for possession of methamphetamine.
Felix P. Wilson, 45, was stopped on the Interstate 90 on-ramp near Pines Road after police learned he had three Spokane Municipal Court warrants charging with with domestic violence. Police found a small baggie of meth in Wilson's wallet and another bag in his 1998 Mazda's glove box, according to a news release.
---
---