Mon., May 16, 2011, 9 a.m.
Escapee accused in drive-by shooting
A federal convict who escaped from a halfway house is a suspect in a drive-by shooting in north Spokane.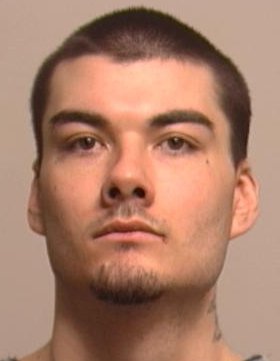 Kenneth Joseph "Joker" Maravilla, 23, is accused of shooting at a car with three people in the area of North Nevada Street and East Bridgeport Avenue in retaliation for one of the victims assaulting a friend.
Maravilla was driving a black 1998 Mitsubishi when he pulled alongside a vehicle with Rickie Hall inside and fired at least one shot on April 16, according to a probable cause affidavit.
Police found the abandoned Mitsubishi crashed into a pole in a parking lot at 3704 N. Nevada.
The car had been reported stolen from 817 E. North Foothills by Desarae M. Dawson, but police believe Dawson allowed Maravilla to drive the Mitsubishi after her uncle, Chad Maxwell, was assaulted by Hall. Dawson falsely reported it stolen after learning of the shooting and crash, documents allege.
Police found two 9 mm bullets in the Mitsubishi.
Maravilla was arrested May 5 during a traffic stop at East Lacrosse Avenue and North Perry Street. Officers forced him from the vehicle and placed him in a neck restraint after he was uncooperative, police said.
Maravilla faces second-degree assault charges; Dawson, 23, faces a charge of accomplice to second-degree assault.
Maravilla was ordered to serve 40 months in federal prison in April 2009 for being a felon in possession of a firearm. He was transferred to Spokane Residential Re-entry Center from federal prison March 3 and was to be released next August, but lhe eft the center that day and never returned.
He's now in the Spokane County Jail.
---
---