MONDAY, MAY 16, 2011, 4 P.M.
Reward for tips on suspect in gun theft
UPDATE 5/20: Guzman is in jail.
A Spokane man accused of helping two brothers steal firearms in a burglary is wanted by authorities.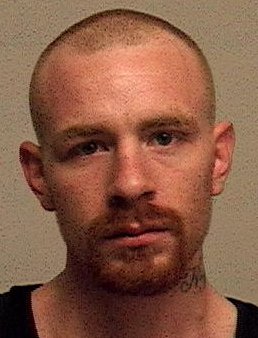 Crime Stoppers is offering a reward for tips that help arrest Lucky Joe Guzman, 27.
Investigators believe Guzman drove Steven Charles Corkery, Jr., 27, and Thomas J. Corkery, 29, from a home in the 4400 block of East 16th Ave. on Dec. 6.
Steven Corkery, who has felony convictions that prohibit him from possessing firearms, then pawned a stolen shotgun and bow, according to a probable cause affidavit. Corkery also is accused of pawning a .357 Magnum revolver that had been stolen from a home n the 13500 block of North Muzzy Road on Nov. 23.
Guzman is charged with second-degree theft, residential burglary and two counts of a theft of a firearm. He has previous convictions for vagrancy, attempted second-degree arson and vehicle prowling.
A $15,000 arrest warrant was issued May 2 after he didn't show up for his arraignment.
Guzman, 5-foot-10 and 125 pounds, last gave a home address in the 6600 block of North Addison Road in Spokane County.
Anyone with information on his location is asked to call Crime Stoppers at 1-800-222-TIPS or submit tips online.
---
---