Tue., May 17, 2011, 10 a.m.
Stabbed man sought after jail no show
UPDATE: Casarez was arrested in Coeur d'Alene on May 20.
A burglary suspect who was injured in a wild fight involving a knife and a Taser is wanted by authorities.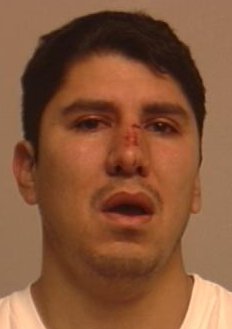 Crime Stoppers is offering a reward for tips that help arrest Jose R. Casarez, 31, who police say was stabbed in the back when he and several others, including Sandra L. Blindauer, 19, forced their way into Blindauer's ex-boyfriend's home and beat him March 17.
Casarez pleaded not guilty to first-degree burglary on April 18 and was to report to the jail for booking by April 22.
He never did, leading to a no-bail arrest warrant on May 3.
At least five others have been charged in the case, which Superior Court Judge Michael Price called "really just an extraordinary situation that could have ended up much worse."
"But all things considered, it's still pretty bad," Price said in March.
Casarez, 5-foot-11 and 180 pounds, last gave a home address in the 3900 block of North Crestline Street in Spokane.
Anyone with information on his current location is asked to call Crime Stoppers at 1-800-222-TIPS or submit tips online.
---
---