Tue., May 24, 2011, noon
Trial set in U.S. attorney murder plot
Trial for a man accused of plotting to kill a federal prosecutor and witnesses in a North Idaho marijuana case is set for July.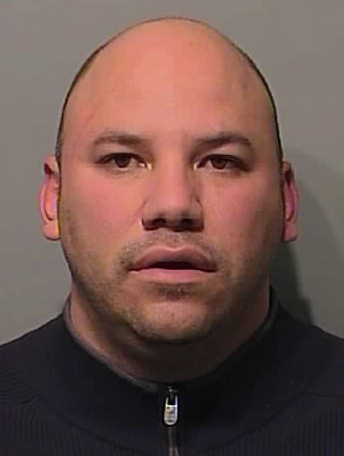 Pre-trial motions in the case of Kelly J. Polatis are due by June 1 with jury selection set to begin July 11, a federal judge in Utah ruled last week.
Polatis has been in federal custody in Utah since April 2010, just after a North Idaho federal jury acquitted him of drug charges related to a mairjuana grow operation in Post Falls.
Before his acquittal, prosecutors say Polatis tried to kill his co-defendants by hiring a man who turned out to be an undercover FBI agents.
A judge recently rejected a request by his lawyers to dismiss the murder-for-hire charges for outrageous government misconduct. The defense alleged the FBI agents led Polatis on when he was drunk, and also alleged prosecutors were vindictive when they filed the case right after Polatis was acquitted on the marijuana charges.
According to court documents, Polatis met with FBI Agent Greg Rogers, who was posing as a hitman, on May 13, 2009, at the MGM Grand Hotel in Las Vegas, where they gambled, ate lunch and discussed a murder-for-hire proposal. Rogers told Polatis he would need a $15,000 down payment, and Polatis said that was fine.
Two days later, Polatis called Rogers and said he wanted to hire him"to cut off the finger of a man he believed had been cheating with his common-law wife," accoridng to court documents. "Polatis also indicted that having Agent Rogers commit that act would give Polatis absolutely confidence in Roger in connection with the murder-for-hire."
Prosecutors say Rogers knew the name of one of Polatis' intended victims before the meeting but not others.
"...Agents were unaware of the identities of those victims until Polatis actually met with Agent Rogers," according to court documents. "Agents were also completely surprised when Polatis raised the issue with Agents Rogers of killing Assistant United States Attorney Nancy Cook."
Polatis is represented by Lawrence Leigh of Slat Lake City and Gabriel Grasso of Las Vegas, who was part of former football great O.J. Simpson's defense team in 2008. They say Polatis was set up by the FBI, and that Rogers badgered him into discussing the plot while intoxicated.
Polatis is a former partner with Kirk-Hughes Development, LLC, which fought Kootenai County's rejection of its proposed Chateau de Loire lakeside development. The firm's lawyer appeared in court with him when he was first arrested.
Past coverage:
May 13, 2010: Couple in pot case murder plot sentenced
April 21, 2010: FBI: Murder plot uncovered in marijuana case
---
---