Mon., Nov. 7, 2011, 2 p.m.
Court OK'd release of now-wanted man
A robbery and kidnapping suspect released from jail on his own recognizance under the recommendation of prosecutors has a reward for tips on his capture after missing a court hearing.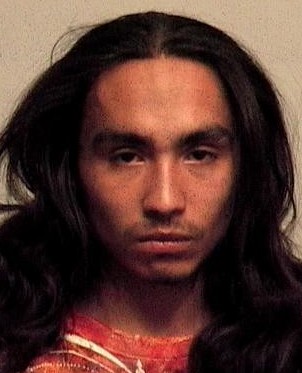 Kenneth J. Kheel, 21, is wanted on a no-bail warrant after he didn't show up for a pre-trial hearing Oct. 16. Kheel Jarred T. Many, 22; and Codi R. Allen, 23; are accused robbing two men at gunpoint after the victims arranged to buy a ring from Many at 1124 W. Nora Ave. on June 17.
A Spokane police SWAT team search ion July that included tear gas was unsuccessful, and Kheel was arrested during a traffic stop days later.
Many and Allen remain in jail awaiting trial on robbery and kidnapping charges. According to court documents, Kheel told police he was hit in the head during the attack and was "in fact, trying to stop the robbery" by Many and Allen, according to court documents.
Prosecutors recommended Judge Michael Price allow Kheel to leave jail on his own recognizance in September, and Price agreed.
"The state believes that Mr. Kheel's case is all but resolved, and sees no reason to hold Mr. Kheel for these charges any longer," according to an order filed Sept. 2.
Now Kheel, 5-foot-6 and 130 pounds, is a Crime Stoppers fugitive. Anyone with information on his location is asked to call 1-800-222-TIPS (8477) or submit tips online.
Kheel was released from prison in September 2010 after being sentenced in June 2009 to two years in prison with credit for 143 days served for second-degree assault. He had been arrested in January 2009 after then off-duty police Sgt. Brad Thoma suffered a minor stab wound during a confrontation with Kheel in downtown Spokane.
---
---