Thu., Nov. 10, 2011, 10:53 a.m.
Edgar Steele: I didn't defecate myself
Before he was sentenced to 50 years in prison Wednesday, Edgar Steele told the court he wanted his lawyer at trial to show jurors the underwear he was wearing when he was arrested to dispute FBI claims that he may have defecated himself.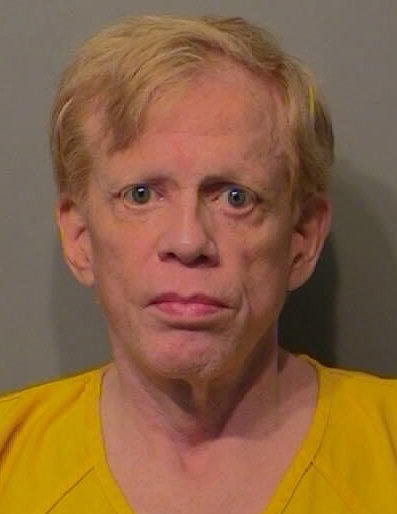 Steele said Robert McAllister, who has since been disbarred for unrelated reasons, refused, and Steele criticized the move as stifling a chance to show jurors at his murder-for-hire trial last spring that lead investigator and FBI agent Mike Sotka "was a liar."
Under questioning from prosecutors during the trial in Boise last spring, Sotka said Steele stood up and an "odor of fecal matter" filled the air when FBI agents told him they knew of the murder plot.
The agents "feared that Mr. Steele had defecated himself," Sotka said, though he never said they verified Steele did so. The FBI had told Steele his wife and mother-in-law had been killed in a ruse to observe his reaction before his arrest in June 2010.
On Wednesday, Steele said he began to suspect something was not right when the agents told him his mother-in-law had been shot to death.
"I did smell something, and it wasn't the odor of defecation - one of many lies (FBI agent Mike) Sotka told to the jury," Steele said. "I have the underwear I was wearing that day...hasn't been washed...I couldn't get McAllister to bring them in to show Sotka was a liar."
Steele also took issue with Assistant U.S. Attorney Traci Whelan telling the court he had liposuction after his heart surgery. Whelan said undergoing the procedure shows Steele wasn't bed-ridden and incapable after the surgery. Steele said the procedure wasn't "frivolous" and was done because he was self conscious about his breast size.
The FBI and U.S. Attorney's Office disputes Steele's claims of lies and corruption.
"Mr Steele was targeted for investigation, convicted at trial and sentenced to prison ebcause of his own criminal conduct, and for no other reason," according to a statement by the U.S. Attorney's Office.
---
---