Mon., Nov. 14, 2011, 11:46 a.m.
Jury convicts Spokane man of rape
A Spokane County jury has convicted a man linked to a rape after his DNA was collected for a property crime conviction.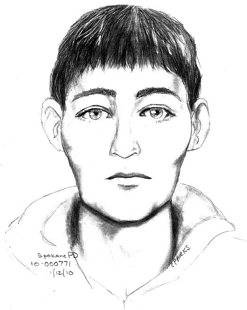 Louis Victor Kuster, 23, is awaiting sentencing after being convicted of second-degree rape Thursday after a three-day trial in Superior Court.
Kuster has been in jail since his arrest in January, more than a year after he raped a 16-year-old at Patrick Byrne Park, 125 E. Walton Ave. Police circulated a sketch of the attacker in the weeks after the Jan. 1, 2010 attack.
Kuster told jurors the oral sex was consensual.
Juror Jeff Bruno, a 48-year-old small business owner, said Kuster's gave a conflicting statement to police at the time of his arrest that he'd never met the girl. That showed he couldn't be trusted, Bruno said.
"If I walked through a park and happened to have sex with a woman I'm going to remember that for a long time. That's not something I would casually just forget," Bruno said.
Bruno said jurors were split when they began deliberations - seven guilty and five not guilty. Deliberations lasted about five or six hours, Bruno said.
Bruno said Kuster and the victim testified. He said Kuster became angry on the stand and described him as a "monster." The girl had a diffficult time testifying, he said. She "was just terrified of this guy on the stand," Bruno said. "She wouldn't even look at him."
Bruno learned after the verdict that Kuster underwent sex offender treatment as a teenager after he was accused of sexually harassing and inappropriately touching four girls while a middle school student in Stevens County.
Bruno said jurors were told only of Kuster's conviction for second-degree possession of stolen property, which led to his DNA being collected in August 2010.
---
---