Mon., Nov. 14, 2011, 7 a.m.
Police Chief Kirkpatrick to leave Jan. 2
Spokane Police Chief Anne Kirkpatrick confirmed Friday that she will not wait for a new chief to be hired and will leave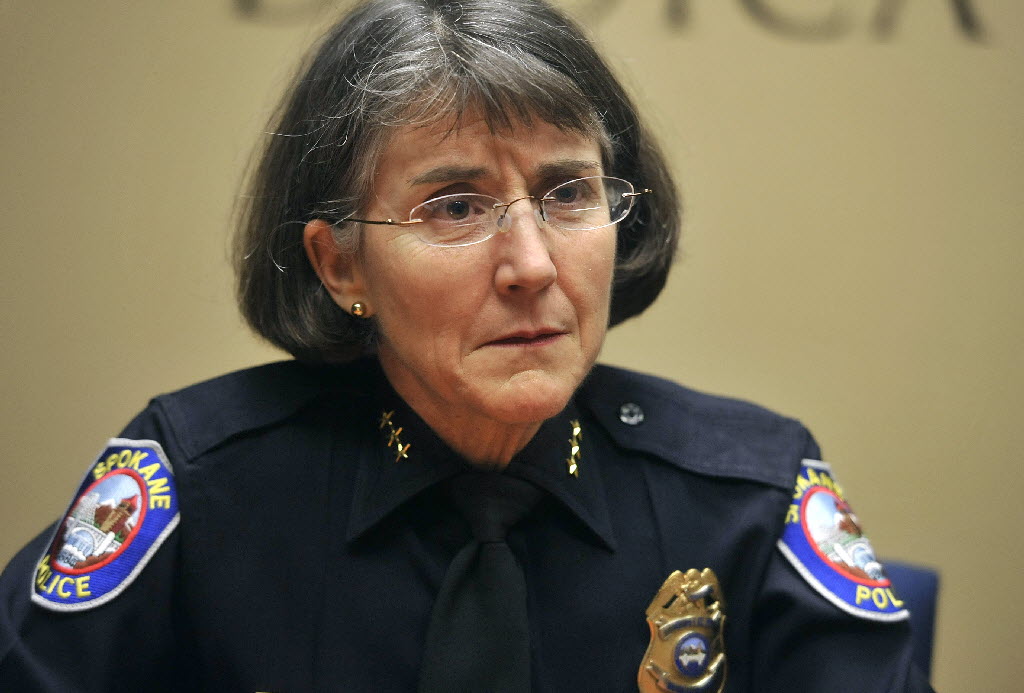 at the first of the year.
Kirkpatrick has said as late as Nov. 4 that she would stay through the first few months of the year as the city searched for a new chief.
But on Nov. 6, she sent a letter to Mayor Mary Verner announcing a departure date of Jan. 2.
"My family's a priority and I'm at a great age for new things," Kirkpatrick, 52, said in an interview Friday.
Read the rest of my story here.
---
---