Chief: 'Silent majority needs to stand up'
Spokane police Officer Karl Thompson outside the federal courthouse in Yakima on Nov. 2 with (from left) his lawyer, Carl Oreskvocih, and Spokane Police Guild Vice President John Gately. (SRPhoto/Chris Anderson)
Spokane police Chief Anne Kirkpatrick suggested Monday that no cultural changes will occur within SPD until frontline officers change the leadership of the guild.
As president, Ernie Wuthrich keeps two vice presidents, Officer John Gately, who attended every day of Karl Thompson's trial and was by his side outside of trial, and Tim Moses, who required a letter of immunity from the U.S. Department of Justice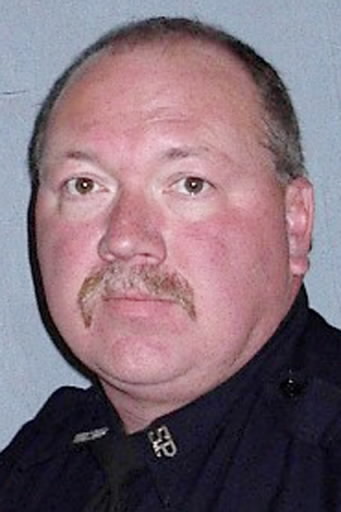 before he would testify about his previous grand jury testimony incriminating Thompson.
When Moses (pictured right) did testify, he he blamed the FBI for intimidating him into testifying under oath to a grand jury that Thompson had struck Otto Zehm in the head with a baton.
"If you want true culture change, you look to your leaders and see who is being elected," Kirkpatrick said. "That will be your weather vane of the cultural mindset. The silent majority needs to stand up and take back the voice and leadership of who they really are."
But in an e-mail to The Spokesman-Review, Moses said he recalls Kirkpatrick supporting his promotion.
If "you really want to find someone to point the finger at for a lack of direction ... deficiency of faith in the police ... or issues with public trust ... remember, we were under Kirkpatrick's administration and guidance the past 5 years," he wrote in part. "Put the blame where it belongs."
Read much more about the expected federal investigation n into the Spokane Police Department here.
---
---