Tue., Nov. 15, 2011, 2 p.m.
Mom accused of fracturing baby's skull
A woman accused of fracturing her baby's skull at a Spokane bus station last summer is wanted on a felony warrant.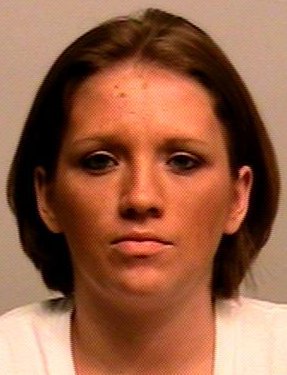 Crime Stoppers is offering a reward for tips that lead to the arrest of Whitney A. Manges, 25, who a witness said was "swaying and staggering" when she picked her 7-month-old son after dropping him while trying to board a bus on Aug. 9.
The boy cried and appeared lethargic after the incident at the STA station in the 1300 block of East Sprague Avenue outside the Union Gospel Mission women's shelter. Police contacted Manges as she sat on a bench at the STA Plaza, where she said she was on Xanax and another drug she couldn't identify, according to court documents.
Police said the baby was filthy but in good physical health, but Manges was not capable of properly caring for him so he was taken by Child Protective Services. Police were called to Providence Sacred Heart Medical Center two days later after the boy's foster parents noticed a lump on his head that an emergency room doctor said was a skull fracture.
Detectives seized Manges' medical records, and prosecutors charged her last months with assault of a child in the third-degree and reckless endangerment, both felonies. The last charge alleges she was intoxicated or under the influence of a controlled substance when the assault occurred.
A $15,000 warrant was issued for Manges' arrest on Nov. 7. Anyone with information on her location is asked to call Crime Stoppers at 1-800-222-TIPS or submit tips online.
---
---