Tue., Nov. 29, 2011, noon
Spokane police arrest burglary suspect
A woman interrupted a burglary at her home Monday, and Spokane police arrested a suspect based on her description of the culprit.
Police responded to the 1900 block of West Montgomery Avenue just before 1 p.m., where a woman said she arrived home to find a strange bicycle in her yard. She "eventually flushed the burglar from her house," according to a police news release, and discovered thousands of dollars of property missing, including a handgun.
About an hour later, a man matching the burglar's description ran into a "known problem house" in the 1800 block of West Chelan Avenue after Officer Bruce Palmer tired to contact him, police said.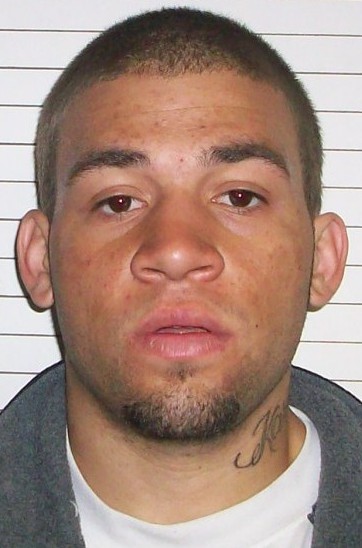 He was eventually arrested and identified as Christopher Mathew Smith, 21, (pictured) who was wanted on a felony Department of Corrections escape warrant for theft and assault convictions in Pierce County.
Officers obtained a search warrant for the home and recovered most of the property stolen from the Montgomery home, including the handgun, police said. Smith is to appear in Spokane County Superior Court today on charges of first-degree burglary and felon in possession of a firearm.
Spokane police have eliminated the property crimes unit and say only about 5 percent of cases will be investigated, but Smith's arrest is an example of how patrol officers and other units still respond to property crimes on a daily basis.
"While property crime investigation is down city wide, it should be noted that patrol officers when time permits, follow up calls as much as possible, especially when there are good investigatory leads," Officer Dan Waters said in the news release.
"It should also be noted that MOST burglaries in our city occur during daylight hours when people are generally at work. Due to observant and diligent neighbors, officers are able to make similar arrests," Waters continued. "Please continue to look out for your neighbors and don't hesitate to call police if you see anything or anyone that looks suspicious or out of place. Officers would much rather respond BEFORE a crime has been committed."
---
---