Mon., Oct. 3, 2011, 3:39 p.m.
Report: 'Bad Hair Bandit' confesses
A former nurse at the Kootenai County Jail suspected in a series of bank robberies while wearing a variety of wigs confessed to the crimes after her arrest, according to court documents.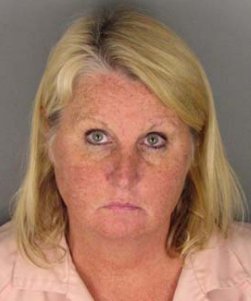 Cynthia Van Holland, 47, accused of being the "Bad Hair Bandit," remains in custody at the Placer County Jail near Sacramento, Calif., where a federal hold was recently implemented that prohibits her from leaving jail on bond.
Her appearance in U.S. District Court in Sacramento has not yet been set.
Van Holland previously was held on $500,000 bail for robbery and conspiracy to commit robbery after a Placer County sheriff's deputy arrested her and her 26-year-old husband, ex-con Christopher Alonzo, on Aug. 15 after a robbery at Bank of the West in Auburn, Calif.
The Bad Hair Bandit had been on the FBI's most wanted list since May.
Van Holland has not yet been indicted by a grand jury but is charged via complaint with three counts of robbery for heists in California.
According to an affidavit filed in federal court in Sacramento, Van Holland confessed to the 20-robbery, four-state spree and described each incident - including a May 9 robbery in Spokane - in an interview with an FBI agent at the Placer County Jail the day of her arrest.
She also confessed to robberies June 28 at banks in Sacramento and Davis.
"Van Holland also indicated certain items of clothing she kept and other items that she threw away after some of the robberies," according to the affidavit.
Police found clothes and accessories in Van Holland's car that were consistent with the clothing worn during the robberies. They also found two wigs in the car, along with a receipt indicating they were purchased at a store in Oregon on July 1. One of the robberies occurred in Lake Oswego, Ore., that day. Van Holland also reportedly had a cat and litter box in the vehicle.
The affidavit does not say if Van Holland said what motivated the crimes. The spree bega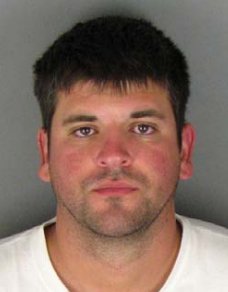 n in Tacoma in December, but the FBI believes Van Holland also may have robbed two banks in Spokane in June and August 2010.
Van Holland worked as a contract nurse in jails and prisons and met Alonzo, a convicted felon from North Idaho, when he was an inmate. She was working at the Kootenai County Jail until about a week before her arrest and also worked as a school nurse in Western Washington during the robbery spree.
Van Holland's cousin, Marlene Kootstra, of Bakersfield, Calif., said family has visited Van Holland in jail but she won't discuss the criminal charges against her because it's an ongoing case.
Alonzo also remains in the Placer County Jail. The Idaho Department of Corrections has a no-bail hold because he was on probation when he was arrested.
---
---