THURSDAY, OCT. 6, 2011, 3 P.M.
Tips sought on truck-driving burglar
Here's a news release from Sgt. Dave Reagan:
Spokane Valley property crimes detectives are seeking the public's help to identify a thief who stole cash, jewelry and computer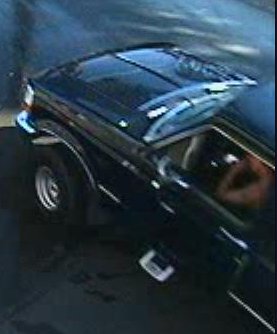 components from a home in the 4800 block North Bannen on Sept. 23rd.
On that date, the 60-year-old resident arrived home for lunch and discovered the back door kicked in and items missing from the home.
Officers Jim Ebel and Ryan Smith checked the home, but found no one inside and nothing to identify the suspect.
A short time after the two officers left, the victim received a call from an employee at Mega Wash Express, 17316 E Sprague. The employee advised that he had seen a man dumping items into the business dumpster, and that he had fled in a dark Ford pickup when confronted.
The dumped items turned out to be the resident's driver's license, social security card and other pieces of his identification.
The employee captured a suspect and his truck on security cameras and offered still photos to police.
Officer Ebel went to Mega Wash and collected the photos which appear to feature a dark blue or black early-90's Ford truc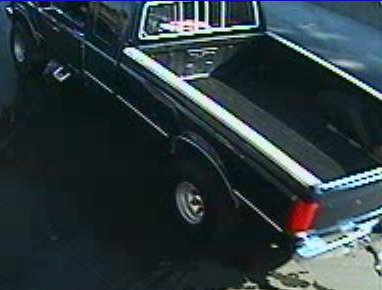 k that pulls around behind the business about 9:40 a.m.
The truck has an extended cab, a long bed and is slightly lifted above a stock truck's height.
The top of the bed rails are capped with chrome, as is the rear window. It appears to have chrome wheels and mirrors, and an oversize chrome rear bumper with extended trailer hitch.
The white male driver has a large tattoo of some kind on his left shoulder.
Anyone with information regarding the truck or its driver is encouraged to call Crime Check at (509) 456-2233.
---
---