Openings in Thompson trial today at 9 a.m.
Opening statements in the trial of Spokane police Officer Karl Thompson, charged in connection with the death of Otto Zehm, are to begin at 9 a.m. today in Yakima.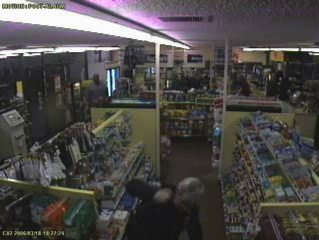 Reporter Tom Clouse will be providing daily coverage from the courthouse in The Spokesman-Review and at our website. Here's his story on the jury pool, which is comprised of eight men and four women.
A screen shot of surveillance video from the altercation at Zip Trip is pictured.
For those wanting to know more about Thompson and Zehm, here are a couple of profiles:
---
---