Thu., Oct. 20, 2011, 8 a.m.
SPD: Hostile witnesses, immunity letter
A paramedic who wrote a report describing baton blows to Otto Zehm's head by police testified today that he heard about the head strikes from Spokane police Officer Tim Moses.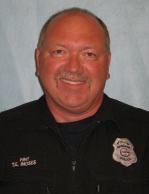 It was through Michael Stussi's report, prosecutors said in opening statements last week, that the "secret truth" about the level of response Officer Karl Thompson used on Zehm was revealed.
Stussi told jurors today that Moses (pictured left) was the only person who could have provided him the information the night of March 18, 2006. The report states that Zehm became "combative" and was hit in the "upper torso, neck and head" "by a nightstick per SPD."
Prosecutors introduced scenes of the Zip Trip that night that showed Stussi talking to Moses. Moses is seen moving his arm up and down, which Stussi mimics, indicating that may have been when Moses described the head blows.
On cross examination, defense lawyer Steve Lamberson pointed out that Stussi originally told federal investigators in 2009 that it was an officer or firefighter who told hm about the head strikes.
Stussi said he originally couldn't remember, but that he reviewed the video and realized Moses was the only one who could have told him about the head strikes.
"I don't recall talking to anyone else" other than Moses, Stussi said. That includes Thompson.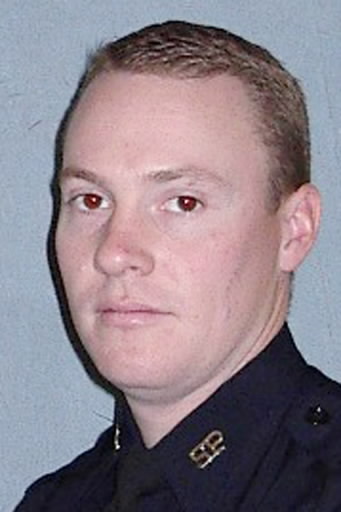 Moses is expected to testify Thursday in Yakima, with a live feed of the trial available at the federal courthouse in Spokane.
Also expected to testify is Officer Erin Raleigh, who also responded to the Zip Trip the night of the fatal confrontation.
Outside the presence of jurors, prosecutors discussed wanting Moses and Raleigh designated as hostile witnesses so they can be asked leading questions.
Defense lawyer Carl Oreskovich questioned why Raleigh (pictured right) needed that designation. Prosecutors say he has alleged coercion by federal agents and is a major supporter of Thompson.
Chris Bugbee, lawyer for both officers, said Wednesday evening that he hadn't heard of the possible designation but doesn't feel it's necessary. Moses had not yet received a letter promising him immunity from prosecution if he testifies, but "I presume he will," Bugbee said.
Bugbee said the immunity regards "not much, just anything that he may testify to on the stand."
"I'm sure Mr. Oreskovich will bring out the full breadth of what it entails," Bugbee said.
Testimony begins today at 9 a.m. Check here for minute-by-minute updates from the courtroom.
Past coverage:
Oct. 19: Retired SPD cpl. declared hostile witness in Zehm case
Oct. 13: Officer may plead 5th in Thompson trial
---
---