Fri., Oct. 21, 2011, 3:50 p.m.
Listen to Karl Thompson's SPD interview
Spokane police Officer Karl Thompson described his encounter with Otto Zehm in a 2006 interview with Detective Terry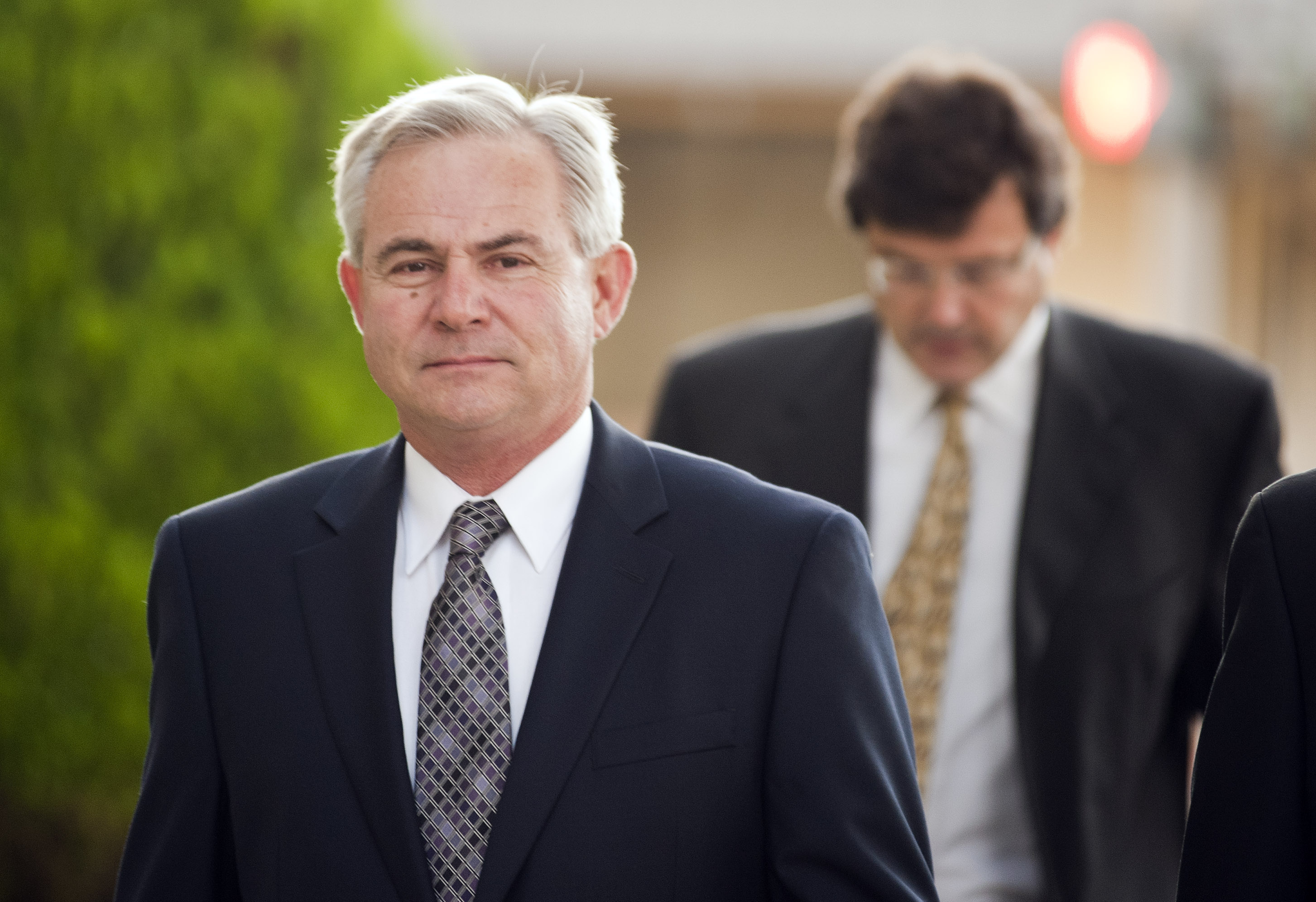 Ferguson, who has since retired.
Jurors heard that interview in court last week.
Now you can listen to it above.
Thompson is pictured outside the Yakima courthouse with his lawyer, Carl Oreskovich. He's charged with violating Zehm's civil rights and falsfying documents related to the investigation.
Oreskovich unsuccessfully tried to get the last charge dismissed in April 2010, arguing Thompson never swore to tell the trurth when he signed the document detailing the encounter.
---
---