Fri., Oct. 21, 2011, 7 a.m.
Tim Moses' testimony to continue today
A doctor who testified in the Rodney King police brutality case in 1992 told jurors the Karl Thompson excessive force trial Thursday that the case are comparable.
"The Rodney King case had similar elements to the case at hand," said Dr. Harry Lincoln Smith. He said medical evidence clearly shows Otto Zehm was beaten over the head with a baton. Read more from Tom Clouse here.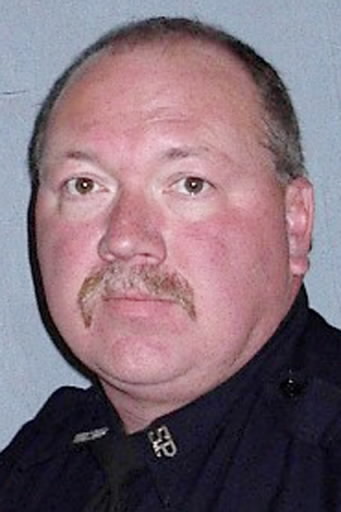 Smith's testimony began a packed day that ended with contentious testimony from Officer Tim Moses (pictured), who contradicted testimony given to a grand jury in 2009.
It was Moses, prosecutors say, who first revealed to EMTs that Zehm had been hit in the head with a baton.
But Moses said Thursday he doesn't recall his conversations with EMTs that night.
"I frankly don't remember what he asked me...it was 5 1/2 years ago. I wish I could tell ya," he said.
But Moses told a grand jury about strikes to the head, neck and torso. He also said he'd heard Thompson say Zehm lunged at him.
Federal prosecutor Victor Boutros asked Moses if he swore to tell the truth to the grand jury.
"What I knew it to be at the time, yes," Moses replied. "...I don't lie, no."
Moses testified Thursday that he hadn't even been briefed by Thompson before Zehm left an ambulance.
Boutros asked Moses about a private "venting session" Thompson had with him outside the Zip Trip has Thompson was calming down. Moses said Thompson simply pointed out where his police car had been positioned. He said Thompson described baton strikes, but said he didn't hear anything about strikes to the head or neck.
Moses said video that prosecutors say shows him describing the baton strikes to two EMTs does not show that.
"I was not describing baton strikes right there," Moses said.
Moses also said Thompson never used the words "lunge" or "lunged," which contradicts what he told a grand jury.
"He did not use the word lunge, no. I'm the one who coined that word," Moses said of Thompson. Moses then told Acting Police Chief Jim Nicks, who "went right across the parking lot and put it into a news media microphone."
Moses said he was threatened by the FBI with obstruction of justice charges if he said he did not remember facts, which led to his erroneous grand jury testimony.
"I was shocked that a fellow law enforcement officer would treat me that way," Moses said.
"My family's FBI. I've been a cop my whole life," Moses said. He said he thought they were going to tell truth, but they manipulated him.
Boutros emphasized that Moses is a 22-year officer who thinks he was influenced by FBI to make statements that weren't true. Moses agreed.
Moses' testimony continues today at 8 a.m.
Tom Clouse is providing daily coverage from Yakima. I'm following the live feed from Spokane with minute-by-minute updates on Twitter.

---
---