Thu., Oct. 27, 2011, 7:10 p.m.
Terry Ferguson testifes in Zehm case
Get minute-by-minute updates from the coutroom here.
A retired Spokane police detective who found no evidence that Officer Karl Thompson used excessive force when confronting Otto Zehm testified as a witness for the defense Thursday, but her most memorable testimony came on cross examination.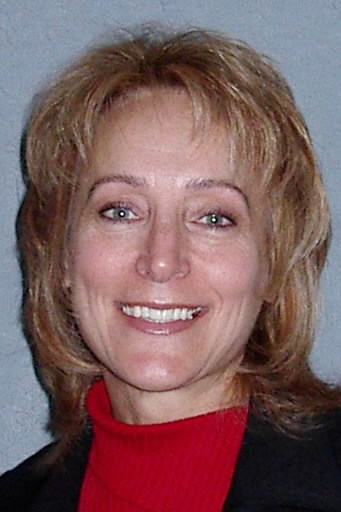 Defense lawyer Carl Oreskovich didn't get much from questioning Theresa "Terry" Ferguson (pictured) after U.S. District Judge Fred Van Sickle prohibited her from discussing Thompson's statements to her because of hearsay concerns from prosecutors.
Oreskovich asked Ferguson if she had a follow up discussion with Thompson on March 27 and discussed the "lunge" claim, but Ferguson wasn't allowed to answer. Oreskovich ended questioning, and prosecutor Victor Boutros proceeded to tear into Ferguson's investigation of the case in cross examination.
Boutros first asked Ferguson if her role as an investigators"was not to be an advocate for the defendant," which she said was correct. Defense attorneys objected to the line of questioning, but a witness's credibility can be called into question on cross examination and Boutros was allowed to proceed.
Boutros asked Ferguson, "You can't prosecute someone who's dead, is that true?" Ferguson said yes, but she can investigate the crime, which is what she was doing when she called Zehm an assault suspect. Boutros focused on the two-hour, off-the-record "pre-interview"
He asked if Thompson said in that interview that Zehm just "maybe" had gotten the girls' money, that Thompson said he could have disengaged Zehm before shocking him with a Taser, and that he was using his baton to keep his distance from Zehm.
"What I don't recall are specific words but obviously that's what was said because it's in my notes," Ferguson said.
Boutros asked Ferguson about recommending Spokane County prosecutors not charge Thompson. Ferguson said she did not make a recommendation one way or another on charges.
"I did not discourage them from doing anything," Ferguson said. "The report that I submitted are my results, which certainly aren't binding on a prosecutor - obviously."
Ferguson said she didn't think to interview anyone with AMR, which is how federal investigators found the two medics who claim Officer Tim Moses told them Thompson said he hit Zehm in the head, neck and upper torso with a police baton. She also said she knows of three eye witness statements that spoke of possible baton strikes to the head.
In responding to an objection, Boutros said " I want to show that her conclusion didn't take into consideration any of this information that she had."
Boutros said Ferguson's report to county prosecutors found no evidence of excessive force, but "that was incorrect, wasn't it?" Van Sickle sustained a swift objection from defense lawyers. (Prosecutors have said Ferguson acknowledged to the grand jury that her investigation was "inaccurate.")
On re-direct questioning, Oreskovich questioned Ferguson about standard procedure for officer interviews to show that Ferguson was just following policy. She said Thompson said he "could have disengaged" Zehm but chose not to because "he knew that there were other people in the store." Ferguson said Thompson said there were objects that could be used as weapons in the store, and he didn't know if Zehm was armed.
Oreskovich asked Ferguson if Thompson said he was scared, but an objection from the prosecution was sustained and Ferguson was excused as a witness.
Thompson took the stand next and testified the rest of the day. Read more about that here. Cross examination is to continue tomorrow at 8 a.m.
---
---